About Jotform
The company offers 10,000+ ready-made form templates, 100+ integrations to 3rd party apps, and advanced design features making it the leading online form builder for organizations all over the world. It's popularly used to create payment forms, lead generation forms, registration forms, contact forms, application forms, and more.
Offline data collection. Whether you're in the field, on a mountain, or flying over the sea, gather important information offline — with no internet connection.
Advanced form fields. Take advantage of advanced form fields, such as geolocation, voice recording, and e-signatures to get more complete data for your business.
Kiosk mode. Kiosk mode allows multiple people to fill out a form over and over again on a single device. Use kiosk mode at trade shows or conferences to collect important information.
Assign forms. Assign forms to your teammates so they can access, fill out, view, and manage their responses.
Customize Notifications. Enable or disable notifications on your forms so you can cut through the noise and stay on top of what matters most.
Share your forms and submissions. Easily share your forms and form submissions via email, text, or through other apps.
Be sure to download it on the App Store or Google Play Store.
Key benefits of Jotform
Digitize your forms and surveys
- Save time and money with paperless forms.
- Generate, view, and edit forms.
- Collect and manage data instantaneously.
Collect data anytime & anywhere, even offline
- Fill out your forms and review submissions on the go without having to wait until you
have access to a computer.
- Once you are back online, Jotform syncs your data automatically.
No internet connection, Wi-Fi, or LTE data usage needed!
Advanced Form Fields
- GPS location capture
- QR code and barcode scanner
- Voice recorder
- Signature capture
- File upload
- Take photo
Run your forms and surveys in kiosk mode
- Enter kiosk mode to collect multiple submissions from a public or personal device.
- Lock down your app and turn your device into an online or offline survey station.
- Continue without locking to look at your other forms.
- Go from a completed survey to the start page automatically and securely.
- Perfect for trade shows, conferences, and fundraisers
Surveys display full screen — no toolbars or menus will be available.
Take action quickly with notifications
- Receive instant push notifications for each response
- Enable or disable notifications for specific forms
Collaboration with your team
- Share forms via email, text, and other mobile apps (Facebook, Slack, LinkedIn, etc.)
- Assign forms to members of your team to send and view responses
- Team members can access their forms without a JotForm account
- Take an action according to your team responses.
With Jotform Mobile Forms, you can quickly access every Jotform feature from your mobile device. New to Jotform? Here's what you can do with the world's easiest form builder:
Build Any Form in Seconds
- No coding skills required
- Drag-and-drop Form Builder
- 5,000+ customizable form templates
- If you need, login or sign up with your Google account
- Create registration forms, application forms, order forms, contact forms, sign-up forms, offline surveys, and more!
Automate Your Workflow
- Add conditional logic, calculations, and widgets
- Set up autoresponders for confirmation emails and reminders
- Generate analytics reports for your data
Connect with Your Favorite Apps
- Integrate with CRM software, email marketing lists, cloud storage, spreadsheets, and
payment processors
- Popular integrations: PayPal, Square, Google Calendar, Google Sheets, Airtable,
Dropbox, Mailchimp, Zoho, Salesforce
- Connect with thousands of more apps using JotForm's Zapier integration
Collect Money Online
- Accept credit cards for one-time payments, recurring payments, and donations
- Integrate with 35 secure payment gateways, including PayPal, Square, Stripe, and
Authorize.Net
- No additional transaction fees
Publish Your Form Anywhere
- Copy and paste a short embed code into your web page HTML
- Embed on any web page, such as WordPress, Facebook, Blogger, Weebly, Squarespace,
and Wix
Protect Your Data
- 256-bit SSL encryption
- PCI DSS Level 1 compliance
- GDPR compliance
Typical Customers
Freelancers

Small Businesses

(2-50)

Mid-size Companies

(51-500)

Large enterprises

(500 and more)
Markets
Australia, Brazil, Canada, China, Germany , France, United Kingdom, India, Japan, Mexico, New Zealand, United States and 7 others
Supported Languages
Danish, Dutch, English, Finnish, French , German, Hungarian, Italian, Norwegian, Polish, Portuguese, Spanish, Swedish, Turkish and 9 others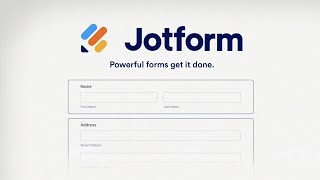 Total features of Jotform: 226
360 Degree Feedback
API
Access Controls/Permissions
Accounting Integration
Action Management
Activity Dashboard
Activity Planning
Activity Tracking
Admissions Management
Alerts/Notifications
Alumni Management
Annotations
Anonymous Feedback
Appointment Management
Approval Process Control
Archiving & Retention
Assessment Management
Attendance Management
Attendance Tracking
Audit Management
Authentication
Autofill
Automated Scheduling
Bereavement Management
Billing & Invoicing
Built-In Database
Buy Side (Suppliers)
CRM
Calendar Management
Campaign Management
Care Plan Management
Charting
Chat/Messaging
Claims Management
Class Scheduling
Client Management
Client Portal
Collaboration Tools
Commenting/Notes
Communication Management
Completion Tracking
Compliance Management
Compliance Tracking
Conditional Logic
Configurable Workflow
Contact Database
Contact Management
Content Management
Content Publishing Options
Contract Drafting
Contract Lifecycle Management
Contract/License Management
Convert to PDF
Credit Card Processing
Curriculum Management
Customer Experience Management
Customer Segmentation
Customisable Branding
Customisable Forms
Customisable Questions
Customisable Reports
Customisable Templates
Customizable Fields
Dashboard
Dashboard Creation
Data Capture and Transfer
Data Import/Export
Data Retrieval
Data Security
Data Storage Management
Data Synchronisation
Data Verification
Data Visualisation
Digital Signature
Document Analytics
Document Management
Document Review
Document Storage
Document Templates
Donor Management
Drag & Drop
Dues Management
Electronic Payments
Electronic Signature
Email Management
Email Reminders
Employee Database
Employee Management
Employee Profiles
Employee Recognition Software
Employee Reward Programs
Encryption
Engagement Tracking
Event Management
Event Scheduling
Faculty/Staff Management
Feedback Management
File Sharing
File Storage
Financial Aid Management
For Healthcare
For Home Care Providers
For Nonprofits
For Nursing Homes
Forms Creation & Design
Forms Management
Full Text Search
Fundraising Management
Goal Management
Goal Setting / Tracking
Government Contracts
Grant Management
HIPAA Compliant
Higher Education
Home Health Care Management
Housing Management
Incident Management
Inventory Management
Invoice Management
K-12
Knowledge Management
Learning Management
Lifecycle Management
Maintenance Scheduling
Member Database
Membership Management
Mention Management
Merge/Append Files
Mobile Access
Mobile Signature Capture
Mobile Survey
Monitoring
Multi-Channel Communication
Multi-Channel Distribution
Multi-Language
Multi-Party Signing
NPS Survey Structure
NPS of Customers
NPS of Employees
Negative Feedback Management
Offline Access
Offline Response Collection
Online Payments
PCI Compliance
Patient Intake
Patient Records Management
Payment Collection in the Field
Peer-to-Peer Recognition
Performance Management
Performance Metrics
Personalisation
Planning Tools
Pre-built Templates
Process/Workflow Automation
Progress Tracking
Project Planning/Scheduling
Pulse Surveys
Question Branching
Quotes/Estimates
Ratings / Reviews
Real Time Analytics
Real Time Data
Real Time Notifications
Real Time Reporting
Real-time Updates
Receipt Management
Recognition Tracking
Records Management
Recurring/Subscription Billing
Registration Management
Rehabilitation Management
Reimbursement Management
Reminders
Reporting & Statistics
Reporting/Analytics
Reporting/Project Tracking
Resident Assessment
Rewards Catalogue
Rewards Management
Rewards Points
Role-Based Permissions
SSL Security
Scheduling
Search/Filter
Secure Data Storage
Segmentation
Self Service Portal
Sell Side (Customers)
Service History
Single Sign On
Skills Assessment
Skip Logic
Social Media Integration
Social Media Management
Specialty Contracts
Spend Management
Staff Scheduling
Status Tracking
Student Information/Records
Student Management
Summary Reports
Support Audio/Images/Video
Survey Builder
Survey/Poll Management
Surveys & Feedback
Tagging
Task Management
Task Progress Tracking
Task Scheduling
Team Collaboration
Template Management
Text Fields
Third Party Integrations
Training Management
Transaction Management
Trend Analysis
User Management
Version Control
Visual Analytics
Volunteer Management
Watermarking
Web Forms
Website Integration
Widgets
Work Order Management
Workflow Management
Gravity Forms
#1 Alternative to Jotform
Build and publish your WordPress forms in just minutes.Just quick and easy form-building. Select your fields, configure...
SurveyMonkey Apply
#2 Alternative to Jotform
SurveyMonkey Apply helps organizations to collect, manage and review any type of application or submission from one...
Stripe
#3 Alternative to Jotform
Stripe is an online payment processing tool for internet businesses. Stripe handles everything, including storing...
Venmo
#4 Alternative to Jotform
Venmo is a digital wallet and payment gateway that allows customers to send money and make purchases via mobile device,...
---
Already have Jotform?
Software buyers need your help! Product reviews help the rest of us make great decisions.
Showing 5 reviews of 1,043
Industry: Consumer Electronics
Company size: 2-10 Employees
Used

Daily

for

2+ years

Review Source
Overall rating
Value for Money

Ease of Use

Customer Support

Likelihood to recommend

8.0

/10
Make simple forms online in no time!
Reviewed on 1/11/2022
Jotform has been of great help to my business as it has made it easy to collect customer data,...
Jotform has been of great help to my business as it has made it easy to collect customer data, feedback, manage contracts, etc. I love how easy it is to add collaborators to a form and manage them as well. The templates especially have been of great help to me and their support team is wonderful too. Plus Jotform also provides powerful integration with 3rd party apps like Paypal, Zoom, Google Sheets etc which makes our work a whole lot easier.
Pros
Jotform is a decent tool for creating forms, surveys, app templates, table templates etc online in no time. Jotform has a wide variety of pre-made templates under types, categories, and profession which can be personalized further as per the user's need with an ease. It can help create everything from simple lead generation forms, to payment forms, and application forms with an ease. The Jotform sign features also allows us to create and share documents and get them signed digitally.
Cons
I haven't found anything that bugs me about Jotform it does deliver what it actually promises. I love using it to create my forms in no time.
Reasons for Choosing Jotform
We switched because we wanted to try Jotform as well.
Reasons for Switching to Jotform
We chose Jotform because of its simplicity and variety of templates.
Response from Jotform
Hello Akshat, We really appreciate you taking the time to leave us a positive review. Your feedback is much appreciated.
If you have concerns or suggestions, please contact us using our support contact form at https://www.jotform.com/contact/. We'll be happy to help.
Industry: Hospitality
Company size: 2-10 Employees
Used

Daily

for

6-12 months

Review Source
Overall rating
Value for Money

Ease of Use

Customer Support

Likelihood to recommend

8.0

/10
Jotform in tourist rentals
Reviewed on 24/11/2022
In general, my experience is very good and has allowed me to keep better accounting records and on...
In general, my experience is very good and has allowed me to keep better accounting records and on the other hand to have better control of the condition of the floors and the identification of potentially dangerous reserves.
Pros
It allows us to carry out a check-in registration by our check-in agents, where you can register instantly if there is any problem in the apartment or with the guests, everything is done through a form that has logical answers to send email alerts in case there is a problem.On the other hand, it allows us to keep track in real time of the money of rates received by the agents.
Cons
We would like to customize even more the automatic messages/warnings to make it easier to identify them in the mail. On the other hand, we miss more modes for the forms with more options, such as being able to enter an unlimited number of photos without this number having to come predetermined by default.
Reasons for Switching to Jotform
They were all very similar, but at the user level it was much clearer and also allowed very easily the automation of emails based on responses.
Response from Jotform
Hello Ismael, We are grateful that you took the time to leave us a positive review. Your feedback helps us improve service for everyone.
It is possible to disable the limit on number of files to be uploaded in the file upload properties. But, the max file size for each file is capped at 100mb. For more information, you can check this guide: https://www.jotform.com/help/33-changing-the-file-upload-size-limit/.
If you have questions or suggestions, please contact us through our support contact form at https://www.jotform.com/contact/.
We'll be happy to help.
Industry: E-Learning
Company size: 11-50 Employees
Used

Daily

for

2+ years

Review Source
Overall rating
Value for Money

Ease of Use

Customer Support

Likelihood to recommend

10.0

/10
Powerful Online Form Automation System
Reviewed on 19/10/2022
As of Today, We are using JotForm over 4+ years continuously. We did not face any kind of system...
As of Today, We are using JotForm over 4+ years continuously. We did not face any kind of system issues or troubles so far. We use it daily to collect our customers data and responses via 25 Jot Forms. Currently we are using Google Sheet and Google Drive integration which is really helpful for us to archive our daily targets. Their massive Template collection, Integrations and Widgets were very supportive to our business everyday. Finally i should say, as a system admin, JotForm is a Very Powerful Form Builder that can archive anyone's business requirements with a grate value by using only few simple clicks.
Pros
First of all, The user interface is brilliant. Very easy to understand. Easy Drag and Drop form builder saves lots of time in our corporate life. JotForm design process is very straight forward and gives ability to customize out forms according to our requirements. It allows our team to collaborate simultaneously which is a grate feature that i did not see from other competitors before. Another Plus point is that JotForm has lots or integration options with 3rd party systems like Paypal, Stripe, Skrill & etc. They provide few different pricing plans with a very attractive Free Plan which includes 5 Free Forms. Of course JotForm has a reasonable price when compare to its competitors. It has a grate library with over 10,000 Templates. E Signature is a another grate feature to mention.
Cons
Sometimes, Its confusing to find the right template for us. But eventually we do. I would appreciate if they can improve their customer service center. sometime it is harder to get a help instantly form their side. Better if they can implement more Tutorials and Guides us to follow.
Response from Jotform
Hello Kavindu, Thank you so much for taking the time to share your experience using our platform. You can check this link, https://www.jotform.com/help/, to view our quick guide. Rest assured, we're always working to add new services and features to Jotform. If you have any questions or suggestions, please contact us via the support contact form at https://www.jotform.com/contact/. We'll be glad to assist.
Industry: Education Management
Company size: 51-200 Employees
Used

Daily

for

1-5 months

Review Source
Overall rating
Value for Money

Ease of Use

Customer Support

Likelihood to recommend

10.0

/10
Powerful, professional tools for your small business, with no hit to your bottom line
Reviewed on 3/11/2022
Jotform helped bring my small business venture to life by providing inspiration and needed tools...
Jotform helped bring my small business venture to life by providing inspiration and needed tools without a grand investment that I simply wan't ready to make. It has helped me learn new ways to add accessibility and interactivity to user interfaces across platforms by making these options easy to use and understand in their form editor.
Pros
Jotform has such an impressive array of elements to drag and drop into your form it is a near certainty that you will be inspired by it all. File uploaders, music streaming, video players, sketchpads, even interactive dice to roll, it's all there! Most of these options include a field for CCSS customization, as well, helping with brand fidelity or jsut making it yours. Beyond the aesthetics are plenty of security options such as email verification, phone number verification, ReCaptchas of all kinds (think visual, audio, and even drawing!), data capture, field masks, and more. Payment portals can be set up directly in the form and linked to their easily customized store inventory widget or to whatever dynamic data stream you create with their form calculation and dependent action tools. Small businesses can streamline this crucial piece of their online presence and do it with personality and professionalism, all with no out of pocket expense.
Cons
Data calculation and dependent actions are all possible in Jotform. However, the process is facilitated through the strategic placement and coding of form calculation fields that need to be hidden from user view and generally clutter the worksapce for editing. While there are many hints and reminders built into the steps to add these actions, I am fairly certain anyone that is not comfortable with setting up spreadsheet automations might feel overwhlemed or confused by the process. Since these are not needed by all users, it is certainly not a dealbreaker. Additionally, the majority of Jotform's "flashy" options are in the form of "widgets" that appear to be affiliate-created or sponsored for the most part, such as the Vimeo video player or Facebook Messenger button. Because of this, it is hot or miss what type of data you will render from them or how to do so. For widgets built simply for looks, like the graphic headers or page dividers, this is obviously not an issue. But for others you can end up with data that is nearly impossible to use dynamically. Take the "fancy range slider" for example. Users slide the ends to create a range within a set provided by the form creator. The data that this produces is read as the beginning number of the range and the ending number of the range strung together (ex: starting page=2, ending page=10, resulting data= 210), making it only of value by manual analysis.
Response from Jotform
Hello Karma, Thank you for the detailed review of our platform and recommendations. We are glad that you are able to check our available features and widgets. If you have questions or suggestions, please contact us through our support contact form at https://www.jotform.com/contact/.
We will gladly assist you.
Industry: Architecture & Planning
Company size: 2-10 Employees
Used

Weekly

for

6-12 months

Review Source
Overall rating
Ease of Use

Customer Support

Likelihood to recommend

10.0

/10
A great transition from manual to digital
Reviewed on 26/9/2022
Overall, we've used Jotform quite regularly now and we haven't had any complaints yet. Of course...
Overall, we've used Jotform quite regularly now and we haven't had any complaints yet. Of course we've tweaked the forms in order to make the experience smoother for our team. It is quite easy to learn, and we've even added in some computations in the forms, and it's been really helpful.
It does take a while to figure out the approval feature, but once you've overcome that hurdle, it gets easier.
I particularly like the fact that we can customize it just enough so it doesn't look like Google Forms or Microsoft Forms.
Pros
We use Jotform for leave applications and petty cash requests in our small team. Before Jotform, we would typically do it manually and though it is seemingly mundane, does contribute to some inefficiencies specifically for me an my partner who approve these requests. Jotform helped streamline all those.
I like the feature that allows people to sign in the digital forms. This allowed us to completely remove some of the basic forms we have in our office and just transition to digital. It then gives us a PDF report after.
Cons
The free version is quite generous, allowing you to use the useful features of the app. I do find the pricing a bit expensive. It start from free and then suddenly jumps to 34 USD.
Reasons for Choosing Jotform
Jotform had the ability to sign forms. It also had more field features like computations, and also had the feature of exporting the form as a customized PDF report. We still use Microsoft Forms internally for some functions like our HR Tests.
Reasons for Switching to Jotform
Jotform's free tier is quite generous and had the ability to capture signatures. Both two may have a much cheaper option, but since we aren't a heavy user of forms, we opted for the best free tier.
Response from Jotform
Hello Tim, Thank you so much for the positive review. Please don't hesitate to get in touch with us at https://www.jotform.com/contact if you need help with your form.
Jotform FAQs
Below are some frequently asked questions for Jotform.
Q. What type of pricing plans does Jotform offer?
Jotform offers the following pricing plans:
Starting from: US$29.00/month View Pricing Plans
Pricing model: Free Version, Subscription
Free Trial: Available
The starter plan is free with 100 form submissions per month that can be stretched to 200 on the free plan. If you need more submissions the price starts from $24/month, with a discount for yearly payments. Bronze - $24/month Silver - $29/month Gold - $79/month
Q. Who are the typical users of Jotform?
Jotform has the following typical customers:
Self Employed, 2-10, 11-50, 51-200, 201-500, 501-1,000, 1,001-5,000
Q. What languages does Jotform support?
Jotform supports the following languages:
Danish, Dutch, English, Finnish, French, German, Hungarian, Italian, Norwegian, Polish, Portuguese, Spanish, Swedish, Turkish
Q. Does Jotform support mobile devices?
Jotform supports the following devices:
Android (Mobile), iPhone (Mobile), iPad (Mobile)
Q. What other apps does Jotform integrate with?
Jotform integrates with the following applications:
2Checkout, AWeber, ActiveCampaign, Airtable, Akita, Apache Hive, Asana, Authorize.Net, Automate.io, Basecamp, BluePay, BlueSnap, Box, Braintree, Callingly, Campaign Monitor, CardConnect, Chargify, ClickUp, ClinchPad, Clover by First Data, Constant Contact, ConvertKit, CyberSource, Dropbox Business, Egnyte, EngageBay, Evernote Teams, FTP Today, Freshdesk, GetResponse, GoCardless, GoToWebinar, Google Analytics 360, Google Calendar, Google Contacts, Google Drive, Highrise, HubSpot CRM, IFTTT, Insightly, Joomla, Keap, Klaviyo, Knack, Mad Mimi, Mailchimp, MailerLite, Make, MariaDB, Meta for Business, Microsoft Excel, Microsoft SQL Server, Mollie, MongoDB, OneDrive, OpenCRM, Oracle Aconex, PayJunction, PayPal, PayPal Invoicing, PayU, Paymo, Paysafe, Pipedrive, Podio, Salesforce Platform, SendGrid, Sendinblue, Skrill, Smartsheet, Solve CRM, Square Point of Sale, Stripe, Tray.io, Trello, Typeform, VerticalResponse, Weebly, WordPress, Worldpay, Wrike, Zapier, Zendesk Suite, Zoho CRM, Zoom Meetings, iContact, monday.com
Q. What level of support does Jotform offer?
Jotform offers the following support options:
Email/Help Desk, FAQs/Forum, Knowledge Base, 24/7 (Live rep), Chat
Related categories
See all software categories found for Jotform.