Acctivate Inventory Management
QuickBooks inventory management software for SMBs
About Acctivate Inventory Management
Acctivate is a powerful inventory management system that offers small and mid-sized distributors a centralized platform to manage inventory operations, order processing and customer service.
Acctivate is a powerful (yet easy to use) suite of tools that brings together inventory management, purchasing, barcoding, serial number traceability as well as eCommerce and EDI provider integration.
With Acctivate's inventory product screen, distributors have quick and easy access to real-time information on inventory quantities, orders, costing and product specifications. Since users can monitor and manage purchasing, warehouse, sales and fulfillment activities in real-time, Acctivate's inventory system equips management staff with complete control and full company visibility. To enhance inventory operations further, Acctivate enables users to handle multiple units of measure, manage products made on demand (kitting) or made to stock (assembly) as well as organize products with different descriptions to accommodate different user groups and needs. Users can also manage transfers, physical counts, fulfillment, deliveries, breakage and customer returns simply and efficiently.
Acctivate includes purchasing management technology allowing distributors to control daily procurement activities. With Acctivate's advanced purchasing tools, users can simplify the creation of requisitions, handle requests for quotes and purchase orders and automate routing and approvals. Users can also analyze spend data, identify obsolete products, receive low stock alerts and maintain policy compliance. As well as centralizing inventory and purchasing data, Acctivate also manages customer contact, sales and order information all in one place.
Acctivate integrates with major web store software platforms (Magento, Shopify, WooCommerce, Amazon) to allow users to secure one click-orders, tracking information, product availability and automatically synchronize customer information.
Key benefits of Acctivate Inventory Management
Acctivate supports seamless, bi-directional integration with QuickBooks, offering users advanced inventory management capabilities.
Acctivate users have access to advanced purchasing management technology, allowing them to understand true product costs, apply inventory forecasting and measure purchasing performance.


Acctivate integrates with Crystal Reports, providing users with robust reporting technology to help measure business performance, anticipate trends and identify opportunities.
Acctivate extends a fully-compliant electronic data interchange (EDI) solution, enabling users to process orders and transactions faster, increase data accuracy, automate routine tasks and improve relationships with trading partners.
Users can monitor all inventory data in real time, affording users full control and visibility over company operations and performance.
Markets
Canada, United Kingdom, United States
Supported Languages
English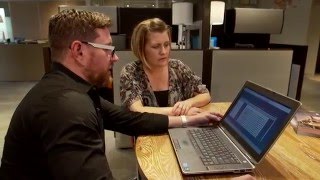 Total features of Acctivate Inventory Management: 95
Activity Dashboard
Ad hoc Reporting
Alerts/Notifications
Applications Management
Backorder Management
Barcode / Ticket Scanning
Barcoding/RFID
Bills of Material
CRM
Cataloguing/Categorisation
Client Management
Collections Management
Compliance Management
Cost Analysis
Cost Tracking
Customer History
Customisable Reports
Customization
Data Import/Export
Data Visualisation
Demand Forecasting
Distribution Management
Document Management
EDI
Expiration Date Management
File Transfer
Forecasting
Import/Export Management
Inventory Control
Inventory Management
Inventory Optimisation
Inventory Replenishment
Inventory Tracking
Kitting
Location Tracking
Monitoring
Multi-Channel Communication
Multi-Channel Management
Multi-Currency
Multi-Location
Order Entry
Order Fulfillment
Order Management
Order Processing
Order Tracking
Product Identification
Product Lifecycle Management
Production Management
Purchase Order Management
Purchasing & Receiving
Quality Control
Quality Management
QuickBooks Integration
Quotes/Estimates
Real Time Analytics
Real Time Data
Real Time Monitoring
Real Time Notifications
Real Time Reporting
Real Time Synchronisation
Real-time Updates
Recall Management
Receipt Management
Receiving/Putaway Management
Recipe Management
Recurring Orders
Recurring Tasks
Remote Access/Control
Reorder Management
Reporting & Statistics
Reporting/Analytics
Resource Allocation & Planning
Returns Management
Sales & Operations Planning
Sales Forecasting
Sales Orders
Sales Reports
Search/Filter
Serial Number Tracking
Shipping Management
Special Order Management
Spend Analysis
Spend Control
Supplier Management
Supply Chain Management
Supply Management
Third Party Integrations
Traceability
Traceback & Traceforward
Trend Analysis
Usage Tracking/Analytics
Vendor Management
Warehouse Management
Widgets
eCommerce Management
Odoo
#1 Alternative to Acctivate Inventory Management
Odoo is a fully-integrated, customizable, and open-source suite of business applications. A majority of the business...
NetSuite
#2 Alternative to Acctivate Inventory Management
NetSuite is the world's #1 cloud ERP solution trusted by more than 24,000 high-growth customers worldwide to run all of...
Fishbowl
#3 Alternative to Acctivate Inventory Management
Made for integration with QuickBooks, Fishbowl is a complete manufacturing and inventory management solution designed...
Cin7
#4 Alternative to Acctivate Inventory Management
Cin7 makes complex retail and wholesale simple, with all-in-one Inventory Management, POS, Direct EDI Integration and...
---
Already have Acctivate Inventory Management?
Software buyers need your help! Product reviews help the rest of us make great decisions.
Write a Review!
Showing 5 reviews of 104
Industry: Wholesale
Company size: 11-50 Employees
Used

Daily

for

2+ years

Review Source
Overall rating
Value for Money

Ease of Use

Customer Support

Likelihood to recommend

10.0

/10
Excellent Software for a small company
Reviewed on 19/4/2019
We started using ACCTivate in 2010 as an inventory add-on to Quickbooks. We have very much...
We started using ACCTivate in 2010 as an inventory add-on to Quickbooks. We have very much appreciated all the software had to offer. We have modified the system somewhat over time to fit our needs. We also had some custom reports created for us that have worked very well. Very pleased with the software and the support team.
Pros
-Very intuitive product
-Easy to learn
-Highly functional
-Crystal report software for reporting is easy to learn and use to customize your reports
-Very flexible system
Cons
-Original Reporting is lacking. Custom reports are available or can be made by a third party
-Very occasional issues syncing with Quickbooks
Response from Acctivate
Hi Ruth,
Thank you for sharing your feedback. It is great to hear all you have gained and the growth in your nine years of using Acctivate.
Kind Regards, Erica Avila
Industry: Logistics & Supply Chain
Review Source
Overall rating
Ease of Use

Customer Support

Likelihood to recommend

10.0

/10
Very Reliable and Easy To Use
Reviewed on 25/2/2016
Pros
Acctivate is perfect for QuickBooks users that need a better inventory and sales order process. It is a bolt on product. You just "sync" it whenever you want to have QB and Acctivate talk to each other. It makes managing inventory really easy- and gives you a ton of room and vendor history so you can manage your costs. It also makes price updates really easy. Initial integration is easy- all of the details are handled by Acctivate thru remote sign in on your first day. I suggest to have an IT person in house just to handle the small details- so you can concentrate on your business.
I decided to go with Acctivate 5 years ago and have been Extremely Happy with this product. It is easy to use and is based on Crystal Reports - which means that you can get just about any report made - so you can get the specific dash boards you want or reports you want. Your employees will like using this product as well. My employees were using this by 10AM the morning we installed it.
Once you have this product 90% of the time you will be operating out of Acctivate. You only use QB for the Book Keeping for the most part. Inventory control and unique inventory situations are easily handled by Acctivate. Overseas shipments or Lead Time Inventory is not a problem- Acctivate has a solution for this. Your Pack Slip, Sales Orders and Invoices will look a lot better with this product. If this product doesn't pay for itself in 1 year or less- I would be very surprised. Excellent Product.
Cons
I dont have any complaints. After an initial set up- i do suggest using a 3rd party for special reports. But you dont have to do this. Activate can help you if you want work with them. I just like having a 3rd party vendor - but i make a ton of reports. Acctivate comes with enough reports to run your business.
Industry: Electrical/Electronic Manufacturing
Company size: 2-10 Employees
Used

Daily

for

1+ year

Review Source
Overall rating
Ease of Use

Likelihood to recommend

3.0

/10
Can't function with Acctivate
Reviewed on 24/8/2018
We bought Fishbowl inventory in 2017 and returned it within a month. And then spent considerable...
We bought Fishbowl inventory in 2017 and returned it within a month. And then spent considerable time looking at options and reviewing them. We spend days and days with Acctivate before buying. And then we bought it. It took three or four months to get us to an 'active state'. At which point we discovered that the entire way we setup our product structure would not work. So we started over and now, 12 months after purchasing, we have finally invoiced the projects from November of 2017.
We have posted over 100 requests in the online help system and with a few exceptions been told that our ideas are not applicable to their users.
We have made the decision to not to renew our maintenance plan.
And Acctivate was not interested in extending our plan for a few more months give the total disaster we have had implementing it.
We did consider it affordable and the yearly maintenance costs reasonable given the platform.
However, we have spent lot of money on labor to get the system implemented AND still had to hire an outside consultant to build custom routines to be able to get reports that answer basic stocking questions.
We continue to find the interface prevents you from being able to make smart decisions at the moment you have to (when you can see the data) and is wholly lacking for a system with as much data as it has.
We can not say strongly enough that you should really consider your options before moving forward with Acctivate.
Pros
Lot's of handholding during setup.
Possibly considered affordable - unless you count your time.
At this point - not much - We have fought for a year to get the system online.
Cons
Lack of respect for the ideas and needs of customers
It hides important information needed to make decisions in the windows where you need to make decisions.
It doesn't auto update backorders
A huge list of other items.
Industry: Apparel & Fashion
Company size: 11-50 Employees
Used

Daily

for

1+ year

Review Source
Overall rating
Value for Money

Ease of Use

Customer Support

Likelihood to recommend

10.0

/10
Excellent for the Price!
Reviewed on 18/7/2017
We were able to greatly improve visibility of our performance allowing us to focus resources in the...
We were able to greatly improve visibility of our performance allowing us to focus resources in the areas that needed help. The quality and consistency of our output also improve dramatically. Probably the one area that had the most drastic improvement has been our warehouse. The ACCTivate our inventory is the most accurate it has ever been and order processing accuracy has also improve dramatically with the use of the mobile scanners.
Pros
Software is filled with many intuitive features that cover a wide variety of of business uses in everything from order processing to inventory management.
Inventory management includes ability to manage using bins and multiple physical or virtual warehouses. This is a strong feature for an application in this price range.
The ability to create custom fields in virtually every section of the software helps resolve many challenges, and the fields are, in most cases, can be made to appear in reports.
Has a great order management module that can be customized for specific views and allow for both visibility and batch management of open sales order.
Mobile/handheld support allowed our warehouse to switch from manual to scanned picking, which greatly improved accuracy and accountability.
Software supports ODBC connectivity which provide a solid work around for the software's lack of strong out-of-the-box reports (see below)
In conclusion, if you are a small to mid-size business that has outgrown Quickbooks, you really cant go wrong with ACCTivate. So long as your Quickbooks data is clean and organized, migration is quick and painless.
Cons
Out of the box reporting is a bit limited depending on your needs. Very basic reports are fine and they are accurate, but if your business has complex or custom logics by which you evaluate performance, you will need to hire a report writer (Crystal Reports) to build your report templates.

No real audit trail tracking/reporting so seeing who did what can be a challenge.
Lacks ability to restrict certain permissions that can lead to accidental or deliberate manipulation of data resulting in order processing errors.
Response from Acctivate
Gabriel, your feedback is greatly appreciated. We are happy to hear about the improvements across your business after implementing Acctivate, especially the visibility & productivity gains that have allowed you all to focus on the work at hand. We also continually strive to learn what businesses need and how we can enhance our software, so it is also good to know about reporting and permission based needs. - Dakota
Used

Weekly

for

6-12 months

Review Source
Overall rating
Value for Money

Ease of Use

Customer Support

Likelihood to recommend

10.0

/10
Acctivate is excellent; start to finish. It plainly works without any hitches! Plus, great...
Reviewed on 21/7/2017
Pros
The integration with QuickBooks works seamlessly.
The product is very easy to use; it is very intuitive. You just simply need to know the sequence of steps and in a few clicks, perfectly formatted forms are ready for printing.
The reports are well organized, informative, and great tools for analysis.
The customer service team is patient and hard working. Some tech companies talk down to non-techies, but Acctivate is patient and quick to educate in terms someone can understand, follow, and implement. Also, when educating, they run video seminars or can email screen shots to you very effectively. I cannot over estimate how much time they saved me, because they are so good in the customer service arena.
Cons
There is nothing that I don't like about the software, except maybe the cost. However, we are in business and they are in business, so I don't begrudge anyone for making a living and earning a profit. What would someone pay for an inventory management system that works without a flaw in a QuickBooks environment? If you were a huge company you may say tens of thousands. If you are in a small company like mine, you might say a few thousand once. Instead the cost is an annual amount and that's just the way they price it, which is okay.
Response from Acctivate
Ken, it was great working with you to implement Acctivate. I¿m happy to hear all the specific successes your business is experiencing after adding the power of Acctivate to QuickBooks. Our entire team looks forward to a continued partnership with Respect Foods and helping you all grow even more with the software. Thank you for taking the time to let us know how things are going and helping others in their inventory software decision process. - Brad
Acctivate Inventory Management FAQs
Below are some frequently asked questions for Acctivate Inventory Management.
Q. What type of pricing plans does Acctivate Inventory Management offer?
Acctivate Inventory Management offers the following pricing plans:
Starting from:
Pricing model: Subscription
Free Trial: Available
Q. What are the main features of Acctivate Inventory Management?
We do not have any information about Acctivate Inventory Management features
Q. Who are the typical users of Acctivate Inventory Management?
Acctivate Inventory Management has the following typical customers:
2-10, 11-50, 51-200, 201-500
Q. What languages does Acctivate Inventory Management support?
Acctivate Inventory Management supports the following languages:
English
Q. Does Acctivate Inventory Management support mobile devices?
Acctivate Inventory Management supports the following devices:
Q. What other apps does Acctivate Inventory Management integrate with?
Acctivate Inventory Management integrates with the following applications:
3dcart, Amazon EC2, Avalara, Bigcommerce, ChannelAdvisor, CoreCommerce, Magento Commerce, QuickBooks Online Advanced, Shopify, Volusion, WooCommerce
Q. What level of support does Acctivate Inventory Management offer?
Acctivate Inventory Management offers the following support options:
Email/Help Desk, FAQs/Forum, Knowledge Base, Phone Support, Chat
Related categories
See all software categories found for Acctivate Inventory Management.