Everhour
Time tracking, scheduling, budgeting & expenses software.
About Everhour
Everhour is a great time tracker for teams and small to midsize businesses due to its outstanding time and task management features that can solve most of the issues teams face. Track the time spent on projects using a timer or manual entry, clock in or clock out, and set time estimates for tasks. Save time and streamline your work processes by automating them: tracking work hours, vacations, days off, sick leaves, setting budgets, creating reports and invoices, and managing the project progress.
Everhour helps to take care of HR and payroll activities, develop team schedules, and oversee the status of projects to secure client satisfaction.
The timesheet app provides teams with the right tools for time management, allowing admins to control attendance and working hours easily. Furthermore, the app has several invaluable features at its disposal, such as integrations with other tools, filters for certain data, clear and interactive dashboards, and time reports.
One of the most crucial advantages Everhour offers is integration with the most widely used project management and accounting tools, including Asana, Jira, Trello, Notion, Todoist, ClickUp, GitLab, Basecamp, QuickBooks, and Xero. Everhour syncs up all your tasks automatically and adds time controls inside the app of choice eliminating any tab switching. By integrating Everhour with any of these tools, you unlock a new level of productivity and transparency for your projects.
Everhour can add time estimates to tasks, view task progress using a percentage scale, set up different types of budgets for projects, and monitor your resource availability to ensure the team is not overwhelmed with work.
Furthermore, it's possible to measure the project progress and efficiency by viewing project summaries that show the time reported for a specific period.
Another advantage Everhour presents is really straightforward budgeting — view your budget and keep track of it easily to ensure that your projects remain cost-effective and clients are aware of the process. Plus, if a budget is nearly exceeded, you can disallow overbudget, meaning users cannot report time on that task or project.
Also, Everhour provides fantastic visualizations. See a clear plan including project portfolios or schedules on a single page — there's no need to do tab switching and go through numerous pages.
Additionally, overseeing the project progress is seamless — thanks to Everhour's pre-set dashboards: project budget, project costing, team hours, billability vs. utilization, payroll, client profitability, and team schedules.
However, there's more to this tool. With Everhour, you can:
• Set up and receive time reminders
• Offer quick and easy billing and invoicing
• Filter and categorize team members and tasks
• Track time and expenses
• Create custom reports
Pricing starting from:
US$6.00/month
Free Version

Free Trial

Subscription
Top 5 alternatives to Everhour
Key benefits of Everhour
• Time Tracking: With Everhour, you can track time spent on tasks, and projects, oversee your team's work hours, attendance, vacations, sick leaves, and many more. Use a timer or add time manually, set time tracking reminders, and task estimates, clock in and clock out to see the time spent, and view and edit the time log. Track time from the Everhour website, your browser toolbar, inside the most popular project management tools, or on your iPhone;
• Integrations: Connect with your project management tool and time-track your tasks right from its interface. The choice is endless: Asana, Trello, Jira, Basecamp, GitHub, Notion, Todoist, GitLab, and more;
• Budgeting: Set up and manage project budgets, receive threshold alerts, disallow overbudget, spot unprofitable pain points, and always keep your clients informed and in the loop;
• Resource Planning: See the availability of your resources instantly and assess your plans accordingly. Avoid overworking and overspending by using our resource planner to plan what your staff will be working on next weeks in order to use their full capacity and deliver projects on time;
• Expenses: Track expenses by category, member, and project. View the financial data via clear and colorful graphs and charts. Include expenses into budgets or invoices to ensure everything is paid for and reimbursed;
• Invoicing: Turn your billable time and expenses into accurate and transparent invoices. Create invoices from time entries and send them to your clients. Everhour allows you to personalize and localize the invoices by adding your business details, custom line items, choosing a language of choice, etc. Sync Everhour up with QuickBooks, Xero, or FreshBooks for seamless invoicing;
• Reporting: Analyze your team's performance with a team timesheet, view a project summary to check the progress, and see a member's profile to assess their productivity.
Typical Customers
Freelancers

Small Businesses

(2-50)

Mid-size Companies

(51-500)

Large enterprises

(500 and more)
Markets
Andorra, United Arab Emirates, Antigua & Barbuda, Anguilla, Albania , Armenia, Argentina, American Samoa, Austria, Australia, Aruba, Åland Islands, Azerbaijan, Bosnia & Herzegovina, Barbados, Bangladesh, Belgium, Bulgaria, Bermuda, Bolivia, Brazil, Bahamas, Belarus, Belize, Canada, Switzerland, Cook Islands, Chile, China, Colombia, Costa Rica, Cuba, Cyprus, Czechia, Germany, Denmark, Dominica, Dominican Republic, Ecuador, Estonia, Egypt, Spain, Finland, Fiji, Falkland Islands, Micronesia, Faroe Islands, France, United Kingdom, Grenada, Georgia, French Guiana, Guernsey, Gibraltar, Greenland, Guadeloupe, Greece, Guatemala, Guam, Guyana, Hong Kong SAR China, Honduras, Croatia, Haiti, Hungary, Indonesia, Ireland, Israel, Isle of Man, India, Iran, Iceland, Italy, Jersey, Jamaica, Jordan, Japan, Kyrgyzstan, Cambodia, Kiribati, St Kitts & Nevis, South Korea, Cayman Islands, Kazakhstan, Lebanon, St Lucia, Liechtenstein, Sri Lanka, Lithuania, Luxembourg, Latvia, Morocco, Monaco, Moldova, Montenegro, St Martin, Marshall Islands, North Macedonia, Mongolia, Macao SAR China, Northern Mariana Islands, Martinique, Montserrat, Malta, Mauritius, Maldives, Mexico, Malaysia, New Caledonia, Norfolk Island, Nicaragua, Netherlands, Norway, Nepal, Nauru, New Zealand, Oman, Panama, Peru, French Polynesia, Papua New Guinea, Philippines, Pakistan, Poland, St Pierre & Miquelon, Puerto Rico, Portugal, Palau, Paraguay, Qatar, Romania, Serbia, Russia, Saudi Arabia, Solomon Islands, Seychelles, Sweden, Singapore, Slovenia, Svalbard & Jan Mayen, Slovakia, San Marino, Suriname, El Salvador, Turks & Caicos Islands, Thailand, Tajikistan, Turkmenistan, Tunisia, Tonga, Turkey, Trinidad & Tobago, Tuvalu, Taiwan, Ukraine, United States, Uruguay, Uzbekistan, Vatican City, St Vincent & the Grenadines, Venezuela, British Virgin Islands, US Virgin Islands, Vietnam, Vanuatu, Wallis & Futuna, Samoa, South Africa and 163 others
Pricing starting from:
US$6.00/month
Free Version

Free Trial

Subscription
Top 5 alternatives to Everhour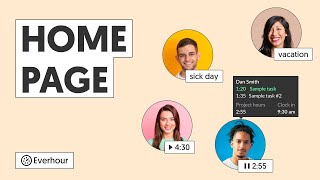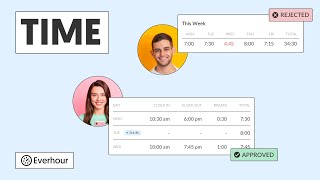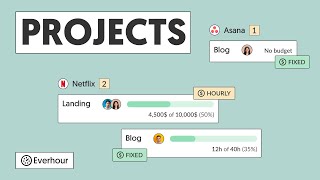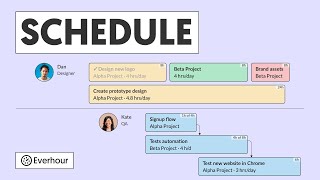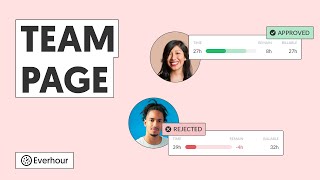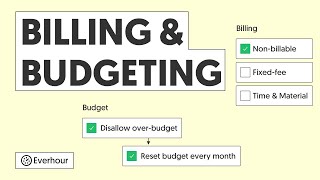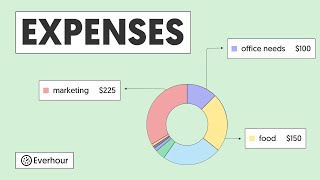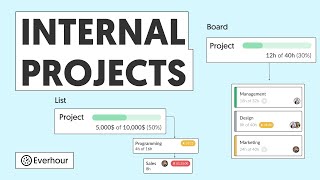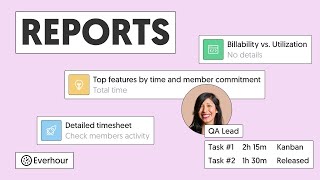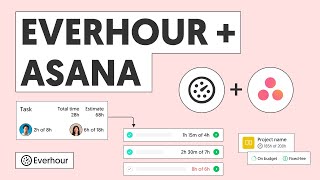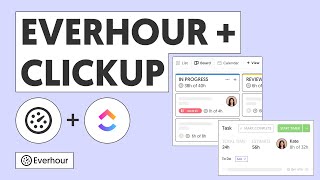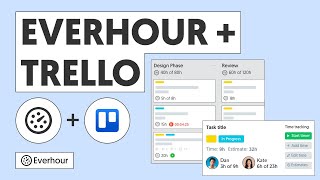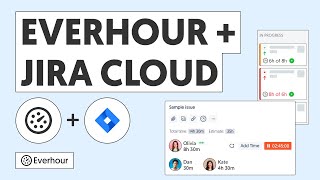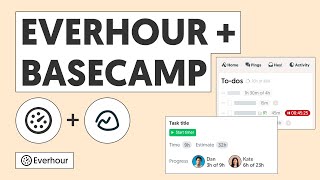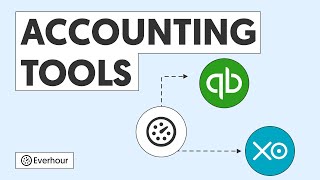 Total features of Everhour: 141
API
Access Controls/Permissions
Accounting Integration
Activity Dashboard
Activity Tracking
Agile Methodologies
Alerts/Notifications
Approval Process Control
Approval Workflow
Assignment Management
Attendance Management
Attendance Tracking
Automatic Time Capture
Bar Chart
Billable & Non-Billable Hours
Billable Items Tracking
Billing & Invoicing
Budget Management
Budgeting/Forecasting
CRM
Calendar Management
Categorisation/Grouping
Charting
Client Portal
Clock In/Out
Collaboration Tools
Colour Codes/Icons
Commenting/Notes
Contact Database
Contingency Billing
Create Subtasks
Customisable Invoices
Customisable Reports
Customisable Templates
Customizable Fields
Data Import/Export
Deadline Management
Drag & Drop
Due Date Tracking
Employee Database
Employee Management
Employee Portal
Employee Profiles
Employee Scheduling
Employee Time Tracking
Estimating
Expense Claims
Expense Tracking
Financial Analysis
For Nonprofits
Gantt/Timeline View
Hourly Billing
Import Tasks
Invoice Creation
Invoice History
Invoice Management
Invoice Processing
Issue Tracking
Kanban Board
Leave Tracking
Mileage Tracking
Milestone Tracking
Mobile Access
Mobile App
Mobile Receipt Upload
Mobile Time Tracking
Monitoring
Multi-Currency
Multiple Billing Rates
Multiple Projects
Online Invoicing
Online Punch Card
Online Time Clock
Online Time Tracking Software
Overtime Calculation
Parent Task
Payroll Management
Percent-Complete Tracking
Performance Metrics
Portfolio Management
Prioritisation
Progress Tracking
Project Billing
Project Management
Project Planning
Project Planning/Scheduling
Project Scheduling
Project Templates
Project Time Tracking
Project Tracking
Project Workflow
Projections
Punch card
Purchasing & Receiving
QuickBooks Integration
Quotes/Estimates
Real Time Analytics
Real Time Data
Real Time Monitoring
Real Time Notifications
Real Time Reporting
Real-time Updates
Receipt Management
Recurring Tasks
Reminders
Reporting & Statistics
Reporting/Analytics
Reporting/Project Tracking
Resource Allocation & Planning
Resource Management
Role-Based Permissions
Salaried Employee Tracking
Search/Filter
Sick Leave Tracking
Spend Control
Status Tracking
Summary Reports
Tagging
Task Board View
Task Editing/Updating
Task Management
Task Planning
Task Progress Tracking
Task Scheduling
Task Tagging
Template Management
Third Party Integrations
Time & Expense Tracking
Time Clock
Time Off Requests
Time Tracking
Time Tracking by Client
Time Tracking by Project
Timer
Timesheet Management
To-Do List
Traditional Methodologies
Vacation/Leave Tracking
Visualisation
Workflow Management
Workstation Tracking
Microsoft Excel
#0 Alternative to Everhour
Excel is a spreadsheet management software program with data analysis tools to help users track and visualize data for...
Jira
#1 Alternative to Everhour
JIRA is the tracker for teams planning & building great products. Millions choose JIRA to capture & organize issues,...
Time Tracker
#2 Alternative to Everhour
Time Tracker by eBillity is a timekeeping application for business teams of all sizes. A simple and affordable solution...
Time Doctor
#3 Alternative to Everhour
Time Doctor is a time tracking solution that provides detailed analytics of where your employees spend time during the...
---
Already have Everhour?
Software buyers need your help! Product reviews help the rest of us make great decisions.
Showing 5 reviews of 352
Industry: Information Technology & Services
Company size: 201-500 Employees
Used

Daily

for

6-12 months

Review Source
Overall rating
Ease of Use

Likelihood to recommend

10.0

/10
See Where Your Time Is Going and Adjust
Reviewed on 12/9/2019
Everhour has really helped me keep track of my time and plan more effectively for future projects....
Everhour has really helped me keep track of my time and plan more effectively for future projects. I also love how it feels like a competition with myself. I keep striving to complete the same task faster or cut down on the time wasted in between tasks. It's honestly a lot of fun and really helps with time management. Just by clicking that little play button, you suddenly have a sense of urgency while working.
Pros
I love how Everhour makes it easy to see how you're spending your time so you can adjust your schedule, redistribute your workload, etc. You can see exactly how long it takes you and your team to complete certain tasks and plan future projects accordingly.
It integrates with Basecamp so all I have to do is press a little play button next to each of my to-dos and it tracks how long I'm spending. Then I can pull up a detailed report later to see where my time is going. It's been especially helpful when putting together the argument for additional team members.
Cons
There's really nothing I dislike about Everhour. If I had to pick something, I'd say that I wish there were a flat rate for larger teams. We have to pay per seat and as the team grows, I see that getting expensive.
Response from Weavora
Hi Kate, thanks for your positive feedback!
Industry: Marketing & Advertising
Company size: 2-10 Employees
Used

Daily

for

6-12 months

Review Source
Overall rating
Value for Money

Ease of Use

Customer Support

Likelihood to recommend

10.0

/10
A helpful service for time tracking and capacity planning!
Reviewed on 18/11/2019
Everhour is helping us figure out how much time we need to deliver our various services. This, in...
Everhour is helping us figure out how much time we need to deliver our various services. This, in turn, helps us make better decisions and run our business better. Thank you, Minsk friends!
Pros
- The Asana integration is very useful and usable. It's terrific, for example, that timing on sub-tasks is summed up in the main task.
- Tracking time estimates against actual time worked is helping us figure out our capacity planning.
- The interface and tools are well-designed and generally easy to use.
Cons
- I still need the ability to see and organize task timelines by time of day, rather than only totals.
- The Toggl broswer integration was very popular at our company and many of us miss it (but the Asana integration makes up for it pretty spectacularly, once you're used to starting/stopping timing in there :-)
Reasons for Choosing Everhour
Everhour's value-for-money for features offered convinced us to make the move. It seemed to fit our needs better than Toggle. Also, we love working in Asana; your Asana integration was another strong selling point.
Response from Weavora
Thanks, Jeffrey! you can now also track time with intervals in Asana. The option shows up when you add time manually.
Industry: Marketing & Advertising
Company size: 2-10 Employees
Used

Daily

for

1-5 months

Review Source
Overall rating
Ease of Use

Likelihood to recommend

7.0

/10
I like Everhour
Reviewed on 10/11/2022
It's OK, as far as time trackers go. I have not recommended it to anyone yet, but if anyone asked...
It's OK, as far as time trackers go. I have not recommended it to anyone yet, but if anyone asked me, I'd say it's pretty good. I prefer the other time tracker that I have used for 10+ years, but my organization prefers Everhour, mainly because of the way it integrates with Asana. And I do have to say, Everhour's integration with Asana is superior to the other time tracker that I used.
Pros
I like the Chrome plugin and the way it integrates seamlessly with Asana.
Cons
I would like to be able to use this at a more micro level. We have it set up to be task-oriented, but I'd like it to be not only task oriented by micro task. For example, if I'm writing an article, the task is for the article, but I do writing, editing, and publishing. I like to track those individual sub tasks under the umbrella of the parent task. I also don't like the dashboard user experience. I've used another time tracker for years, and it has a much better dashboard UX; Everhour is not as intuitive as I'd like. That said, it is a nice time tracker, especially given all of its integrations.
Response from Weavora
Hi Noelle,
This is possible to track time on Asana subtasks, so I believe your desire of micro management can be achieved.
Industry: Nonprofit Organisation Management
Company size: 51-200 Employees
Used

Daily

for

2+ years

Review Source
Overall rating
Value for Money

Ease of Use

Customer Support

Likelihood to recommend

10.0

/10
The time tracking feature on Everhour is awesome!
Reviewed on 4/10/2022
Pros
I love the time tracking aspect as that is what I use the most
Cons
Nothing that I have noticed in particular
Industry: Computer Software
Company size: 2-10 Employees
Used

Daily

for

1-5 months

Review Source
Overall rating
Value for Money

Ease of Use

Likelihood to recommend

10.0

/10
Excellent, just excellent
Reviewed on 9/10/2019
Tracking time and cost to me vs employee. Seeing meeting time costs and ensuring meetings are...
Tracking time and cost to me vs employee. Seeing meeting time costs and ensuring meetings are short. Improved visibility into costs of things I didn't realize takes so long.
Pros
I like the Asana integration. I use the application regularly to keep track of project timelines and estimates. Manage employee times and timesheets and know who's in and who's out. Tried about 4 other apps and this was the exact one I was looking for. Once I found it I stopped looking.
Cons
I sometimes get confused where some of the admin features live. Having the tabs in tabs I can get a bit lost finding what tab contains timesheets or reports.
Reasons for Choosing Everhour
Manic time wasn't developing. They didn't have good Mac integration, didn't have good admin abilities and couldn't edit other employees times.
Reasons for Switching to Everhour
We tried 3 other software apps before settling on this. After using the other ones Integration was not good, the apps weren't consistent and it was difficult to get what we wanted in reports. Everhour was excellent and gave us exactly what we wanted. We run multiple projects and needed to easily track all of them as well as subsets of projects. This let us do it without complex configuration. It just worked.
Response from Weavora
Hi Daniel, thanks a lot for your feedback. We will think it over how to avoid menus in menus.
Everhour FAQs
Below are some frequently asked questions for Everhour.
Q. What type of pricing plans does Everhour offer?
Everhour offers the following pricing plans:
Starting from: US$6.00/month
Pricing model: Free Version, Subscription
Free Trial: Available
Simple pricing. Start with no commitment. Try everything. Subscribe when you love it.
Q. Who are the typical users of Everhour?
Everhour has the following typical customers:
Self Employed, 2-10, 11-50, 51-200, 201-500, 501-1,000, 1,001-5,000
Q. What languages does Everhour support?
Everhour supports the following languages:
English
Q. Does Everhour support mobile devices?
Everhour supports the following devices:
iPhone (Mobile)
Q. What other apps does Everhour integrate with?
Everhour integrates with the following applications:
Asana, Basecamp, Bitbucket, ClickUp, FreshBooks, GitHub, GitLab, Insightly, Jira, Notion, Pivotal Tracker, Quickbooks Online, Slack, Teamwork, Todoist, Trello, Xero, Zapier, monday.com
Q. What level of support does Everhour offer?
Everhour offers the following support options:
Email/Help Desk, FAQs/Forum, Knowledge Base, Phone Support, Chat
Related categories
See all software categories found for Everhour.