Project management, task tracking, & professional goal tools
About ClickUp
ClickUp is one app to replace them all. It's the future of work. More than just task management - ClickUp offers docs, reminders, goals, calendars, and even an inbox. Fully customizable, ClickUp works for every type of team, so all teams can use the same app to plan, organize, and collaborate.
ClickUp's core mission is to make the world more productive by removing friction caused by using so many different applications. Built for teams of all sizes and industries, ClickUp's fully customizable and proprietary features make it a must-have for any teams that want to keep everything from design to development in one place. The platform allows deep modularity in the form of add-ons called 'ClickApps', allowing rich customization for each team individually.
ClickUp allows you to create custom views that you can save and share with anyone and is packed full of proprietary features such as Assigned Comments, LineUp™, and Box view for unprecedented management of people. ClickUp's flexibility, simplicity, and ease of use make it a leader in the next generation of work tools.
Key benefits of ClickUp
ClickUp provides users with eight different view options to help manage projects and organize tasks.
ClickUp users can create custom statuses for each unique project which can be edited, reordered, and colored according to the organization's needs.
Managers are able to assign tasks to several people at a time within ClickUp, as well as manage multiple tasks seamlessly with table view and multitask technology.
ClickUp's board view provides an agile view designed for SCRUM methodology, providing a simple, yet highly informative presentation.
The platform allows users to import data from third party project management apps using ClickUp's proprietary automated importing solution.
Markets
Andorra, United Arab Emirates, Argentina, Austria, Australia, Belgium, Bahrain, Brunei, Belarus, Canada, Switzerland, Chile, Cyprus, Czechia, Germany, Denmark, Estonia, Spain, Finland, France, United Kingdom, Greece, Hong Kong SAR China, Croatia, Hungary, Ireland, Israel, Iceland, Italy, Japan, South Korea, Liechtenstein, Lithuania, Luxembourg, Latvia, Malta, Netherlands, Norway, New Zealand, Oman, Poland, Portugal, Qatar, Russia, Saudi Arabia, Sweden, Singapore, Slovenia, Slovakia, United States and 45 others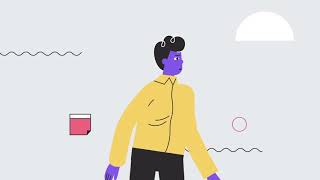 Total features of ClickUp: 228
@mentions
API
Access Controls/Permissions
Activity Dashboard
Activity Tracking
Activity/News Feed
Agile Methodologies
Alerts / Escalation
Alerts/Notifications
Application Management
Approval Process Control
Approval Workflow
Archiving & Retention
Assignment Management
Audit Trail
Automated Scheduling
Automatic Time Capture
Backlog Management
Bar Chart
Billable & Non-Billable Hours
Billing & Invoicing
Brainstorming
Budget Management
Budgeting/Forecasting
Bug Tracking
Bug/Issue Capture
Business Process Automation
CRM
Calendar Management
Calendar Sync
Calendar/Reminder System
Campaign Management
Capacity Management
Change Management
Client Management
Client Portal
Code Repository Integration
Collaboration Tools
Colour Codes/Icons
Commenting/Notes
Communication Management
Compliance Management
Configurable Workflow
Contact Management
Content Management
Contractor Management
Cost Tracking
Cost-to-Completion Tracking
Create Subtasks
Customer Journey Mapping
Customisable Branding
Customisable Dashboard
Customisable Templates
Customizable Fields
Customization
Daily Reports
Dashboard
Dashboard Creation
Data Import/Export
Database Creation
Deadline Management
Deliverables Management
Dependency Tracking
Design Management
Discussions / Forums
Document Generation
Document Management
Document Storage
Drag & Drop
Due Date Tracking
Electronic Signature
Email Alerts
Email Management
Email Marketing
Email-to-Task Conversion
Employee Activity Monitoring
Employee Database
Employee Management
Employee Scheduling
Employee Time Tracking
File Management
File Sharing
File Transfer
For IT Project Management
Forecasting
Forms Management
Gamification
Gantt/Timeline View
Goal Setting / Tracking
Graphical Workflow Editor
Guest Access
Idea Management
Idea Ranking
Ideation
Import Tasks
Integrations Management
Interaction Tracking
Internal Chat Integration
Issue Auditing
Issue Management
Issue Scheduling
Issue Tracking
Iteration Management
KPI Monitoring
Kanban Board
Knowledge Base Management
Knowledge Management
Labor Forecasting
Lead Generation
Lead Management
Marketing Automation
Marketing Calendar
Markup Tools
Media Planning
Meeting Management
Messaging
Milestone Tracking
Mind Maps
Mobile Access
Mobile Time Tracking
Multi-Department/Project
Multi-board
Multiple Billing Rates
Multiple Projects
Negative Feedback Management
No-Code
Notes Management
Office Suite
Offline Time Tracking
Online Time Clock
Online Time Tracking Software
Overtime Calculation
Parent Task
Percent-Complete Tracking
Performance Metrics
Personalisation
Portfolio Management
Predictive Analytics
Presentation Tools
Prioritisation
Product Data Management
Product Lifecycle Management
Product Roadmapping
Productivity Analysis
Progress Tracking
Project Management
Project Planning
Project Planning/Scheduling
Project Scheduling
Project Templates
Project Time Tracking
Project Tracking
Projections
Quotes/Estimates
Real Time Editing
Real Time Notifications
Real Time Reporting
Real-Time Chat
Real-time Updates
Recurring Issues
Recurring Tasks
Referral Tracking
Release Management
Release Planning
Reminders
Remote Access/Control
Remote Support Software
Reporting & Statistics
Reporting/Analytics
Reporting/Project Tracking
Request Management
Requirements Management
Resource Management
Resource Scheduling
Retrospectives Management
Rich Text Editor
Roadmapping
Role-Based Permissions
Sales Pipeline Management
Scheduling
Search/Filter
Segmentation
Single Sign On
Social Media Integration
Spend Management
Spreadsheet View
Sprint Planning
Stakeholder Defined Attributes
Status Tracking
Supplier Management
Supports Agile
Supports Scrum
Surveys & Feedback
Tagging
Task Board View
Task Editing/Updating
Task Management
Task Planning
Task Progress Tracking
Task Scheduling
Task Tagging
Team Chat
Team Management
Template Management
Templates
Territory Management
Testing/QA Management
Third Party Integrations
Ticket Management
Time & Attendance
Time & Expense Tracking
Time Clock
Time Off Management
Time Tracking
Time Zone Tracking
Timeline Management
Timesheet Management
To-Do List
Traceability
Traditional Methodologies
Utilisation Reporting
Vacation/Leave Tracking
Version Control
Video Chat
Visual Workflow Management
Visualisation
Workflow Configuration
Workflow Management
Asana
#1 Alternative to ClickUp
Asana is a work and project management solution for teams. You can organize everything—from company objectives to...
monday.com
#2 Alternative to ClickUp
monday.com is a cloud-based Work OS, where teams create workflow apps in minutes to run their processes, projects, and...
Trello
#3 Alternative to ClickUp
From sales and marketing to HR and operations, teams can design and customize Trello to fit their unique needs and work...
Jira
#4 Alternative to ClickUp
JIRA is the tracker for teams planning & building great products. Millions choose JIRA to capture & organize issues,...
---
Already have ClickUp?
Software buyers need your help! Product reviews help the rest of us make great decisions.
Write a Review!
Showing 5 reviews of 2,800
Industry: E-Learning
Company size: 2-10 Employees
Used

Daily

for

6-12 months

Review Source
Overall rating
Value for Money

Ease of Use

Customer Support

Likelihood to recommend

10.0

/10
It saved our Business and will save yours.
Reviewed on 5/4/2022
It's way too flexible and I can do whatever me and me team want.
We were trying to find a Simple...
It's way too flexible and I can do whatever me and me team want.
We were trying to find a Simple Tool. We just wanted to write tasks and don't forget about it. We wanted to get them done. But with our daily basis jobs, sometimes you forget things. And clickup saved us. We tried asana and trello, but somehow, didn't fit our workflow and we were missing deadlines and forgetting tasks.
It's perfect for small businesses. For sure, I'll keep clickup in my business for long time.
Pros
I like the simplicity for creating, organizing and schedule tasks. For our team, the sprints views were the best. Also, the ability to display the same tasks in different personalized views, even for each member was the best. We don't always look at the same, and this was a game changer. Similar software like asana or trello or event Project, failed to achieve and understand this: "We want to see the same data, but with our very own eyes".
Cons
I don't see it have cons. But I would like more flexibility in the list view filters for dates. For example having ANDs & ORs for several dates conditions (yes i'm a developer).
Reasons for Choosing ClickUp
Clickup has the chameleon ability. It can change the views, but the info is the same. We can have lists, boards, gantt, sprints, etc. without having to create the tasks again. And we love that. Also is super easy to use. We didn't need any special training.
Reasons for Switching to ClickUp
Because of the price and the ease of use. Also, the free plan is really a free plan. You can use almost all features.
Industry: Internet
Company size: 1,001-5,000 Employees
Used

Daily

for

2+ years

Review Source
Overall rating
Value for Money

Ease of Use

Customer Support

Likelihood to recommend

9.0

/10
ClickUp has several functionalities and is easy to use
Reviewed on 19/5/2022
The management team uses ClickUp to keep track of activities and projects on a bi-weekly basis....
The management team uses ClickUp to keep track of activities and projects on a bi-weekly basis. It's been a great tool for keeping track of tasks in general. Unfortunately, the product isn't working effectively for our group since we haven't utilized it regularly enough to get everyone on board in understanding the system.
Pros
My work group's productivity has skyrocketed since I began using this program. As a result, we're able to streamline the management of many initiatives. Having certain templates makes them extremely simple, keeping all the files in one place, making it easier to coordinate with the project members, and helping to finish it in an expected time and with great security.
Cons
In turns out that keeping track of items correctly necessitates meticulous tagging and categorization of each and every item. Some members of our staff have been unable to meet this new standard.
Industry: Design
Company size: 2-10 Employees
Used

Daily

for

2+ years

Review Source
Overall rating
Value for Money

Ease of Use

Customer Support

Likelihood to recommend

0.0

/10
Trending downward
Reviewed on 9/4/2022
We love the flexibility, but the bugs and poor performance are causing us to move back into email...
We love the flexibility, but the bugs and poor performance are causing us to move back into email communication since ClickUp data cannot always be trusted.
Pros
The flexibility and features are great, especially the ability to customize views and manage custom fields.
Cons
The mobile apps are dreadful and should not even be considered "beta" due to regular crashes and half-baked features.
The web app experience is inconsistent and has been trending downward over the past 2 months with more frequent crashes and incorrect data shown in dashboards.
Reasons for Choosing ClickUp
Flexibility and features
Response from ClickUp
Hey, Tim!
We truly appreciate the time that you are taking to share details about your experience: the good, the bad, and the ugly! We can take it, we promise!
Our mobile app was released with a limited set of core features to get them into your hands faster!
Eventually, the new app will have near-feature parity with our web app, but with all the dynamic features we've built for ClickUp, it will take time.
We want nothing but the best for ClickUp users, and we will remain focused on fixing bugs, the overall speed of the platform, and expanding feature parity in our mobile apps. We are very grateful for feedback like yours. We are on it!
Please don't hesitate to reach out if you need anything at all, and have a great, productive day!
Industry: Nonprofit Organisation Management
Company size: Self Employed
Used

Daily

for

2+ years

Review Source
Overall rating
Value for Money

Ease of Use

Customer Support

Likelihood to recommend

10.0

/10
Love ClickUp
Reviewed on 15/4/2022
I've been using ClickUP for 2+ years, and am very pleased with the product, and for the features...
I've been using ClickUP for 2+ years, and am very pleased with the product, and for the features included at a very reasonable price. I look forward to some autoamtion updates, but overall I'm so glad for this tool as my business hub.
Pros
ClickUp is the spot for all your business projects, project management, managing a remote team, etc. I have been able to grow and scale my business because of ClickUp.
Cons
Some of the automations have been clunky recently. Could use a few improvements there, along with the mobile app.
Reasons for Choosing ClickUp
Asana didn't have the repeating transactions like I needed.
Reasons for Switching to ClickUp
Better overall features and had needed annual tasks setup I needed. I manage events and have things that have to happen at the same time each year, and ClickUP set that up the best.
Industry: Computer Software
Company size: 201-500 Employees
Used

Daily

for

1+ year

Review Source
Overall rating
Value for Money

Ease of Use

Customer Support

Likelihood to recommend

7.0

/10
Feature rich, maybe too rich
Reviewed on 29/4/2022
Overall it's a really nice tool to work with; In my personal opinion, it is way better than devops...
Overall it's a really nice tool to work with; In my personal opinion, it is way better than devops and more customizable than JIRA.
And I guess it wasn't only me; the team also felt comfortable enough that we even started using it for retrospectives.
Pros
I liked that every one of us (we were a 10-men dev team featuring 2x QA, SCM, PO and DEVS) was able to create as many customized views and lists and what-not.
Aggregation worked amazing - especially when grouping things together for exports and reporting
Sub tasks - we used that alot for "task-scoping" (basically task breakdown) and on the business plan it also allowed us to assign hour estimates
Cons
Two things over here:
- we were on the Business pricing plan - we could have worked with Unlimited, except that there was this one feature (resource vs. task allocation) that we really needed; it was kind of annoying to have to switch to the next tier just to get this one little thing working
- customizations - ClickUp allows you to pretty much configure EVERYTHING, so it made it a bit hard to set it up properly. I remember that we figured out at some point that we can disable things at list level, but this only got rid of part of the problem.
Reasons for Switching to ClickUp
We had previous experience with them; JIRA was a pretty solid choice, but it's pricing makes it rather expensive; devops - just no :)
ClickUp FAQs
Below are some frequently asked questions for ClickUp.
Q. What type of pricing plans does ClickUp offer?
ClickUp offers the following pricing plans:
FREE: - 100MB storage - Unlimited Tasks - Unlimited Users UNLIMITED: $5 user/month billed annually or $9 user/month billed monthly. - Unlimited Storage - Unlimited Views - Unlimited Integrations - Unlimited Reporting - Guests and Permissions - Goals - Portfolios - Custom Fields - Send and receive emails - 1,000 Automations/month - View today's activity on Pulse (live overview) BUSINESS: $9 user/month billed annually or $19 user/month billed monthly. - All Features of Unlimited Plan - 2FA and Google SSO - Goal Folders - Custom Exporting - Private, Protected, and Default Views - Workload - Send and receive emails - All Dashboard widgets - 10,000 Automations/month - View historical data on Pulse (live overview) - Extra guests ENTERPRISE: Contact Sales for Pricing - All Features of Business Plan - Single Sign-On (SSO) - Contract Review & HIPAA - Increased API limits - Custom Onboarding - Dedicated Success Manager - Advanced Permissions - 100,000 Automations/month - Send and receive emails
Q. Who are the typical users of ClickUp?
ClickUp has the following typical customers:
Self Employed, 2-10, 11-50, 51-200, 201-500, 501-1,000, 1,001+
Q. What languages does ClickUp support?
ClickUp supports the following languages:
English
Q. Does ClickUp support mobile devices?
ClickUp supports the following devices:
Android (Mobile), iPhone (Mobile), iPad (Mobile)
Q. What other apps does ClickUp integrate with?
ClickUp integrates with the following applications:
Alexa, Asana, Bitbucket, Box, Bugsnag, Calendly, Clockify, Dropbox Business, Duefocus, Everhour, Figma, Front, GitHub, GitLab, Gmail, Google Calendar, Google Chrome, Google Drive, Google Hangouts, Google Workspace, Harvest, Intercom, JIRA Service Management, Jira, LambdaTest, Loom, Microsoft Outlook, Microsoft Teams, Miro, OneDrive, PomoDone App, Sentry, Sentry Event Management Portal, Slack, TMetric, Tableau, Time Doctor, TimeCamp, Timely, Timeneye, Todoist, Toggl Track, Trello, Vimeo Pro, Zapier, Zendesk, Zoom Meetings
Q. What level of support does ClickUp offer?
ClickUp offers the following support options:
Email/Help Desk, FAQs/Forum, Knowledge Base, Phone Support, 24/7 (Live rep), Chat
Related categories
See all software categories found for ClickUp.