About Adverity
Adverity is a data management platform specialized in enabling data-driven marketers to demonstrate value faster and easier, by transforming siloed data into actionable insights.

By automating data integration from hundreds of sources, our vendor-agnostic, end-to-end platform delivers a single view of marketing performance across your business, revealing the tangible business impact of marketing activities, and uncovers real-time opportunities to fuel growth, by using augmented intelligence/augmented analytics/intelligent analytics.

Adverity is on a mission to empower teams to effortlessly utilize their data and turn it into powerful insights, decisions, and actions. Founded in 2015, Adverity powers the marketing intelligence of some of the world's leading brands and agencies, including Ikea, Red Bull, GroupM, Unilever, Omnicom, Barilla, and Zurich Insurance. Our fast-growing company is headquartered in Vienna and has offices in Frankfurt, London, and New York.
Key benefits of Adverity
Unlike our competitors, we are offering a powerful end-to-end intelligence marketing solution that integrates all your data, analyze it and proactively uncovers optimization and growth opportunities by leveraging AI.
We're offering one of the largest connectors libraries and 500+ data sources to marketing, media, and e-commerce platforms.
Our collection tool uses the full potential of every single API by aggregating data on the most granular level. Unlike some competitors, the number of dimensions and metrics is not limited!
Our powerful transformation engine offers users a fast way of cleaning and harmonizing their data: everyone can adjust business-specific calculation rules and modify their data sets.
Our software works with your entire infrastructure without coding or manual data-wrangling: we support every BI, visualization tools, and data warehouses.
We are proud to have one of the most agile client success and development teams in the category.
But don't take our word for it! Read our client reviews or let us prove our value in a customized live demo!
Markets
United Arab Emirates, Afghanistan, Antigua & Barbuda, Albania, Armenia, Angola, Argentina, Austria, Australia, Azerbaijan, Bosnia & Herzegovina, Barbados, Bangladesh, Belgium, Burkina Faso, Bulgaria, Burundi, Benin, Bolivia, Brazil, Bahamas, Bhutan, Botswana, Belarus, Belize, Canada, Congo - Kinshasa, Central African Republic, Congo - Brazzaville, Switzerland, Côte d'Ivoire, Chile, Cameroon, China, Colombia, Costa Rica, Cuba, Cyprus, Germany, Djibouti, Denmark, Dominica, Dominican Republic, Algeria, Ecuador, Estonia, Egypt, Western Sahara, Eritrea, Spain, Ethiopia, Finland, France, Gabon, United Kingdom, Grenada, Georgia, Ghana, Guinea, Equatorial Guinea, Greece, South Georgia & South Sandwich Islands, Guatemala, Guinea-Bissau, Guyana, Hong Kong SAR China, Honduras, Haiti, Hungary, Indonesia, Ireland, Israel, India, Iraq, Iran, Iceland, Italy, Jamaica, Jordan, Japan, Kenya, Kyrgyzstan, Cambodia, Comoros, St. Kitts & Nevis, North Korea, South Korea, Kuwait, Kazakhstan, Laos, Lebanon, St. Lucia, Sri Lanka, Liberia, Lesotho, Lithuania, Latvia, Libya, Moldova, Montenegro, Madagascar, North Macedonia, Mali, Myanmar (Burma), Mongolia, Mauritania, Malta, Malawi, Mexico, Malaysia, Mozambique, Namibia, Niger, Nigeria, Nicaragua, Netherlands, Norway, Nepal, New Zealand, Oman, Panama, Peru, Philippines, Pakistan, Poland, Portugal, Paraguay, Qatar, Romania, Serbia, Russia, Rwanda, Saudi Arabia, Seychelles, Sudan, Sweden, Slovenia, Slovakia, Sierra Leone, Senegal, Somalia, Suriname, South Sudan, El Salvador, Syria, Chad, Togo, Thailand, Tajikistan, Turkmenistan, Tunisia, Turkey, Trinidad & Tobago, Taiwan, Tanzania, Ukraine, Uganda, United States, Uzbekistan, St. Vincent & Grenadines, Vietnam, Yemen, South Africa, Zambia, Zimbabwe and 160 others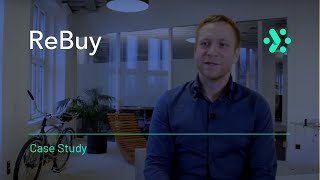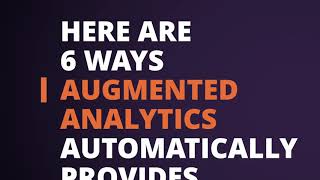 Total features of Adverity: 92
AB Testing
AI/Machine Learning
API
Access Controls/Permissions
Activity Dashboard
Ad hoc Analysis
Ad hoc Reporting
Alerts / Escalation
Alerts/Notifications
Auto Extraction
Automated Scheduling
Behavior Analytics
Budgeting/Forecasting
Campaign Analytics
Campaign Management
Campaign Tracking
Charting
Commenting/Notes
Conversion Tracking
Customisable Branding
Customisable Dashboard
Customisable Templates
Dashboard
Dashboard Creation
Data Aggregation and Publishing
Data Analysis Tools
Data Capture and Transfer
Data Cleansing
Data Connectors
Data Discovery
Data Extraction
Data Import/Export
Data Management
Data Mapping
Data Quality Control
Data Replication
Data Source Connectors
Data Synchronisation
Data Transformation
Data Verification
Data Visualisation
Data Warehouse Software
ETL Tools
Forecasting
Functions/Calculations
Integration Management
Integrations Management
Job Scheduling
KPI Monitoring
Key Performance Indicators
Lead Capture
Marketing Reports
Match & Merge
Metadata Management
Monitoring
Multi-Campaign
Multi-Channel Attribution
Multi-Channel Data Collection
Multi-Channel Marketing
Multiple Data Sources
Performance Management
Performance Metrics
Predictive Analytics
Private Dashboards
Profitability Analysis
Projections
Public Dashboards
ROI Tracking
Real Time Data
Real Time Monitoring
Real Time Reporting
Real-time Updates
Reporting & Statistics
Reporting/Analytics
Scheduled / Automated Reports
Scorecards
Search/Filter
Single Page View
Single Sign On
Social Media Integration
Status Tracking
Summary Reports
Third Party Integrations
Trend Analysis
User Management
Visual Analytics
Visual Discovery
Web Data Extraction
Web Services
Website Analytics
Widgets
eCommerce Management
Whatagraph
#1 Alternative to Adverity
Whatagraph is a cross-channel reporting tool that helps businesses to track, measure, and analyze marketing performance...
Google Data Studio
#2 Alternative to Adverity
Google Data Studio is a cloud-based reporting & data visualization solution that allows users to collaborate & share...
Tableau
#3 Alternative to Adverity
Tableau helps people and organizations become more data-driven as the trusted leader in analytics.
ClicData
#4 Alternative to Adverity
Derive insightful reports and make better data-driven decisions with ClicData's business intelligence dashboard...
---
Already have Adverity?
Software buyers need your help! Product reviews help the rest of us make great decisions.
Write a Review!
Showing 5 reviews of 23
Industry: Internet
Company size: 5,001-10,000 Employees
Used

Daily

for

6-12 months

Review Source
Overall rating
Value for Money

Ease of Use

Customer Support

Likelihood to recommend

10.0

/10
"The best platform to extract Data and Benefits at a good Price"
Reviewed on 9/3/2022
As a result of having access to Adverity's Datatap, we are able to create dataflows that cover all...
As a result of having access to Adverity's Datatap, we are able to create dataflows that cover all of our social media performance data, which we can then import into our own internal Database for use in dashboards and other analytics projects. This saved us a lot of money because we don't have to spend a lot of time developing new software to incorporate this data and keep the connections running, as well as giving us more time to view our data and share it with others. This allows us to fully understand the impact of our social media channels, so we can create better content and improve our social media strategy.
Pros
With Adverity I can control what data I am recovering, where it goes and what it is used for with its easy to use interface. Building custom reports, regardless of the platform the data comes from, is simple and typically never hits a technology snag. Many of its rivals do not provide these features.
In addition to aggregation, programming and transformation parameters are also useful for extremely specialized data, such as scope.
Cons
When there's a problem, we don't always get alerts right away. We always find that some problem is being worked on, but we don't know what it is. For the rest I have no more complaints about Adverity
Response from Adverity
Hi Matthew,
Thank you for your detailed feedback, we really appreciate it!
Pleased to know that you have found our solution easy to implement and the data you gain is instrumental in your daily activities, especially for streamlining your social media strategy.
Many of our customers have benefited from customisations and our experts are consistently working on new features that will help refine daily processes. I have passed on your compliments and feedback to the Product Team.
You may be interested in joining our Customer Focus Clinics, that are planned every 8 weeks. They are webinars that help our customers keep up to date on Adverity's solutions as well the opportunity to ask questions directly to our experts. If you would like to join, please reach out to your account manager!
Many thanks,
Samia from Adverity
Industry: Retail
Company size: 10,000+ Employees
Used

Weekly

for

1+ year

Review Source
Overall rating
Ease of Use

Likelihood to recommend

9.0

/10
An excellent low-code ETL tool
Reviewed on 8/6/2022
Furthermore, we are working with our fantastic account manager to create one-of-a-kind budget burn...
Furthermore, we are working with our fantastic account manager to create one-of-a-kind budget burn and workload forecasts by integrating our time tracking system and project management software.
Pros
Allows my non-data engineer marketers to extract and transform data without knowing Python. Supermetrics and similar technologies pull data, but there is still a significant data strategy around schema naming rules and labor to alter the data. When compared to using Google Sheets, Excel, or a visualization engine like Google Data Studio, Adverity allows us to standardize our data approach and schema across all our clients and accounts, saving us a ton of time and lowering the risk of human errors.
Cons
The platform's user experience could be improved. It is not always obvious where to look for what you are looking for. It's complicated at first, but you quickly get the hang of it. I'd also like to see more template options. I wish the platform provided more administrative management features. However, they have already begun to incorporate these elements in general. It will be interesting to see how the platform's management capabilities evolve.
Response from Adverity
Hello,
We appreciate your feedback!
Pleased to know that you find our growing list of Connectors easy to implement within your team and the data you gain is instrumental for your client reporting.
Our experts are consistently working on new features that will help refine daily processes for our customers. I have passed on your compliments and feedback to the Product Team.
As you have experienced, our account managers work diligently with customers to understand their unique business requirements. We would encourage you to reach out to your account manager regarding sharing your experiences with Adverity in the form of a case study, that can help other customers in their Adverity journey.
Many thanks,
Samia from Adverity
Industry: Marketing & Advertising
Company size: 201-500 Employees
Used

Daily

for

1+ year

Review Source
Overall rating
Value for Money

Ease of Use

Customer Support

Likelihood to recommend

10.0

/10
Marketing Data and ETL Made Easy
Reviewed on 13/11/2019
We needed a flexible solution for automating the flow of data throughout internal tools and...
We needed a flexible solution for automating the flow of data throughout internal tools and destinations inside our organization to ensure we are able to hit the needs of both internal analytics and custom analytics projects for our clients. Adverity has been essential in automating many of the tasks and tools we have internal to service our clients.
Pros
Adverity is both very flexible and very reliable - after looking at all the options in the ecosystem for connections to Martech/Adtech APIs for ETL, Adverity provided the most robust and flexible solution that fit our needs.
As a part of our onboarding - Adverity created new integrations to some of our edge-case platforms that were not already integrated. When they first told me they would build any connections that we needed I was a bit skeptical, but after about 4 weeks of signing the contract, all of the platforms we needed were fully integrated and available in their product. We also needed some unique flexibility on the destination side and Adverity was able to build out a solution that fit our needs.
Their support team is also incredible, it's very refreshing to have account managers assigned to your account that can provide technical assistance, when we have had some unique/complex transformation needs, our main contacts were able to help us with our transformation scripts directly without the need to send us to support.
Cons
While Adverity does not provide the most aesthetic platform/UI currently available among other ETL tools, it is a testament to where Adverity spends their time and focus, making a very robust and flexible product. They are building out more documentation available inside the product, but sometimes documentation around unique cases/features can be a bit light.
Response from Adverity
Thank you very much for this great review, Todd!
We are pleased to hear that our platform supports and enhances your marketing efforts and that you are happy with our support team.
Cheers,
Your Adverity Team
Industry: E-Learning
Company size: 501-1,000 Employees
Used

Daily

for

1+ year

Review Source
Overall rating
Value for Money

Ease of Use

Customer Support

Likelihood to recommend

9.0

/10
Extremely customizable and powerful tool for marketing data automation, with a steep learning...
Reviewed on 22/11/2019
Automating marketing reports was a big challenge for us, given the size of the company and...
Automating marketing reports was a big challenge for us, given the size of the company and diversity of our marketing channels. Data has to be retrieved, cleaned up, unified, joined and exported to different visualization tools.
Adverity became an essential tool in our data chain, connecting to almost any marketing data source. We never encountered a situation where we couldn't implement the ETL we needed because of Adverity. And sometimes it helped us to replace other tools as well.
Pros
1. Very powerful and flexible. You can do almost any ETL-related operations. Transformation mechanism is powerful and marketing-oriented - some complex transformations typical in marketing can be done easily. Data can be retrieved from different sources, including Spreadsheets and email attachments - an unfortunate, but often occurrence in data automation :) Debugging, scheduling, cleaning up and joining data - everything is very powerful and imposes almost no limits.
2. High quality support. It doesn't happen often with complex technical products, but our requests are quickly understood and detailed help is provided. If it requires some technical fixes, they happen within reasonable time.
3. Quick implementation of new data connectors. Several times we asked to add support for a new connector, and it was implemented quickly and without extra cost - increasing the value we get out of the tool.
Cons
Learning curve is substantial - understanding the logic of the product takes time and some technical skills.
Some error messages are not explanatory and, again, require some experience with the product and technical knowledge.
Documentation is still in development, and extra communication with support team is inevitable.
Response from Adverity
Thank you for taking the time to write us this great review!
Cheers,
Your Adverity team
Adverity FAQs
Below are some frequently asked questions for Adverity.
Q. What type of pricing plans does Adverity offer?
Adverity offers the following pricing plans:
Contact Adverity for pricing information.
Q. Who are the typical users of Adverity?
Adverity has the following typical customers:
Self Employed, 2-10, 11-50, 51-200, 201-500, 501-1,000, 1,001-5,000
Q. What languages does Adverity support?
Adverity supports the following languages:
English, German
Q. Does Adverity support mobile devices?
Adverity supports the following devices:
Q. What other apps does Adverity integrate with?
Adverity integrates with the following applications:
ActiveCampaign, AdRoll, Adjust, Adobe Analytics, AppFollow, AppsFlyer, Box, Brandwatch, Bynder, Celtra, ComScore, Criteo, Emplifi Social Marketing Cloud, GoTo Webinar, Google Ads, Google Analytics 360, Google Calendar, Google Cloud Monitoring API, Google Data Studio, Google Docs, Google Drive, HubSpot Marketing Hub, Instagram, Iterable, Kenshoo Infinity Suite, Kochava, LinkedIn for Business, Looker, Mailchimp, Mailgun, Marketo Engage, Meta for Business, Microsoft Azure, Microsoft Power BI, Microsoft SharePoint, Mixpanel, Neustar UltraDNS, Optimizely, Outbrain, QlikView, Salesforce Marketing Cloud, Searchmetrics Suite, Semrush, Shopify, SimilarWeb Pro, Snapchat, Tableau, Taboola, Twitter, Webtrekk, Webtrends, Zendesk
Q. What level of support does Adverity offer?
Adverity offers the following support options:
Email/Help Desk, FAQs/Forum, Knowledge Base, Phone Support, Chat
Related categories
See all software categories found for Adverity.