Maxio is a financial operations platform for B2B SaaS compan
About Maxio
Maxio is the product of a merger between SaaSOptics, the industry leader in recurring revenue management, and Chargify, the leader in SaaS billing.
At Maxio, we help B2B SaaS companies unlock their next stage of growth. Our financial operations platform is designed to meet the unique financial challenges of B2B SaaS, including billing, subscription management, revenue & expense recognition, and SaaS metrics & analytics.
Key benefits of Maxio
Maxio helps B2B SaaS companies:
-Automate billing and collections
-Maintain GAAP/IFRS compliance
-Access investor-grade SaaS metrics
-Reduce time-to-close
-Pass audits
-Speed up due diligence
-Reduce DSO
-Understand AR Health
-And more
Typical Customers
Freelancers

Small Businesses

(2-50)

Mid-size Companies

(51-500)

Large enterprises

(500 and more)
Markets
Australia, Canada, Ireland, New Zealand, United Kingdom and 1 others
Supported Languages
English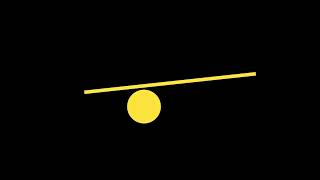 Total features of Maxio: 86
ACH Payment Processing
API
Account Reconciliation
Accounting
Accounting Integration
Accounts Receivable
Alerts/Notifications
Automatic Billing
Bank Reconciliation
Billing & Invoicing
Billing Portal
Billing Rate Management
CRM
Cancellation Management
Cash Flow Management
Cash Management
Compliance Management
Consolidation/Roll-Up
Contact Database
Credit Card Processing
Customer Accounts
Customer Database
Customer Profiles
Customisable Branding
Customisable Invoices
Customisable Reports
Customisable Templates
Customizable Fields
Dashboard
Dashboard Creation
Data Import/Export
Data Security
Data Visualisation
Debit/Credit Card Processing
Deferred Billing
Discount Management
Dunning Management
ERP
Electronic Payments
Email Reminders
Email Templates
Financial Analysis
Financial Management
Financial Reporting
Invoice Creation
Invoice History
Invoice Management
Invoice Processing
Multi-Company
Multi-Currency
Multi-Period Recurring Billing
Multiple Payment Options
Online Invoicing
Online Payments
Order Management
PCI Compliance
Payment Fraud Prevention
Payment Processing
Payment Processing Services Integration
Product Catalogue
Project Billing
Projections
QuickBooks Integration
Real Time Analytics
Real Time Data
Real Time Reporting
Recurring Invoicing
Recurring/Subscription Billing
Refund Management
Reminders
Reporting & Statistics
Reporting/Analytics
Revenue Management
Revenue Recognition
Sales Tax Management
Search/Filter
Self Service Portal
Subscription Management
Subscription Plan Management
Summary Reports
Tax Calculation
Tax Management
Third Party Integrations
Transaction History
Transaction Management
Usage Tracking/Analytics
NetSuite
#1 Alternative to Maxio
NetSuite provides organizations with an integrated system of cloud applications that helps them run their business....
Sage Intacct
#2 Alternative to Maxio
Sage Intacct is a leading provider of best-in-class cloud ERP software, and is the preferred cloud financial management...
Zuora
#3 Alternative to Maxio
Zuora is the global leader in Relationship Business Management solutions, helping companies in transition to the...
ProfitWell
#4 Alternative to Maxio
ProfitWell provides absolutely accurate subscription analytics for recurring revenue businesses. Get reporting on unit...
---
Already have Maxio?
Software buyers need your help! Product reviews help the rest of us make great decisions.
Showing 5 reviews of 244
Industry: Internet
Company size: 2–10 Employees
Review Source
Overall rating
Value for Money

Ease of Use

Customer Support
Great and easy to use tool for billing
Reviewed on 8/9/2015
Chargify serves as our billing software for our company. I love it! It gives us a handy, intuitive...
Chargify serves as our billing software for our company. I love it! It gives us a handy, intuitive way to track payments for our customers, allowing us to better serve them overall.
Pros
Roll-over invoices for those who don't pay a previous month (whether on purpose or by accident) is REALLY helpful. It allows us to make sure we're not losing money from month to month, and helps to keep customers accountable to pay what they've agreed to pay. Along those lines, it's super beneficial to have a way to track (in as great a detail as desired) a person's billing history to be able to verify and better handle what can otherwise be frustrating conversations with customers.
Cons
Sometimes it can be confusing when adding in check payments to keep track of where they come from. Perhaps a helpful reminder when adding in a check payment saying something along the lines of, "Hey! Looks like you didn't write a note here -- you might want to, just for future reference."
Response from Maxio
Thanks Matthew for the positive feedback!
Industry: Internet
Company size: Self Employed
Used

Daily

for

2+ years

Review Source
Overall rating
Value for Money

Ease of Use

Customer Support

Likelihood to recommend

9.0

/10
Robust system, particularly for API usage
Reviewed on 12/2/2019
We came from a competing service where the tech support had devolved. We needed an API that was...
We came from a competing service where the tech support had devolved. We needed an API that was robust enough to let us convert our existing payment system quickly, which Chargify's did. The customer service and tech support along the way has been excellent. As PCI compliance became more rigorous, we moved to using their hosted public payment pages, which allows us to reduce/remove PCI compliance on our side. However, the public pages do come with some limitations in that customizing them requires knowledge of CSS and Javascript to control various elements. Overall, however, our transition to, and continued use of Chargify has been a great experience and I would recommend them to anyone looking for a merchant account payment processor.
Pros
- API functions to handle almost any processing request you can think of
- Great tech support (actual knowledgeable techs, not script-readers)
- System uptime seems stable and reliable
- Hosted public payment pages helps reduce PCI compliance requirements
Cons
- Cost is a bit on the high side, but not outside the realm of its competition.
- Geared strongly for recurring payments, lacking easy single-charge functions (in particular, scheduling a single charge on the future date).
- Customizing the public payment pages could be easier with options to display/hide various components instead of relying on merchant to create CSS/Javascript to control them.
- ACH support limited to only a couple of merchant account providers. In our case, this requires us to use a separate e-check payment processor, resulting it maintaining two distinct payment processes on our side.
Response from Maxio
We're glad that your experience with Chargify has been a great experience & appreciate the review. We are always looking to improve our service & value this feedback when prioritizing updates!
Company size: 11–50 Employees
Used

Monthly

for

1-5 months

Review Source
Overall rating
Ease of Use

Likelihood to recommend

0.0

/10
What were they thinking?!
Reviewed on 30/3/2017
UI, UI, UI.
My business recently enrolled in SaaSOptics, a financial reporting service for SaaS...
UI, UI, UI.
My business recently enrolled in SaaSOptics, a financial reporting service for SaaS business. Seldom have I encountered a user experience so bad. For starters, there is no link for user to log in on their home page. You actually need to navigate to an obscure link hidden away in an email. And the URL is not something easy to remember. Although they do this for security reasons, to reduce the risk of accounts getting hacked.
If you manage to log in, you'll find that the summary lines you want for each report, such as total, are hidden at the very bottom of the report. When the report has hundreds of lines, you really don't want to do that.
Then you'll try to find the most basic things, and struggle. For example, is your report to be found under Finance Reports or Analytics Reports? Should you look in Reports Dashboards or Reports Snapshots? With titles so specific (everything in SaaSOptics is both financial and analytical in nature), who needs a General Confusion Officer?
Then you'll discover what you're looking for is not there, so you'll want to create one. It's so complicated that you have to watch a 30 min video before you start.
So you'll resort to their Business Metrics report, labeled "possibly the only report you'll ever need". Turns out they decided that it's better to place bar charts of completely unrelated metrics side by side than to put successive months of the same metric together. So to look at growth of any metric across just three months, you need to look at columns that span an entire page across 42 columns. Some timelines are horizontal; others are vertical. The last month I am shown is September of last year, and there is no obvious way to change the time period shown.
For the love of God, can someone tell these people that user experience matters?
Pros
Still looking for a pro. Update: Within three business days of my review, I was contacted by a SaaSOptics employee with an offer to help. So I have now found a pro: their support seems to be attentive. I have found their leadership to be extremely attentive and helpful
Response from Maxio
Thank you for your feedback and updating your review. Ensuring our customers have a positive experience is our priority and we're sorry you were dissatisfied.
SaaSOptics manages complex B2B subscriptions including revenue recognition, one-off billing, and sophisticated analytics. As a result, we are upfront about the required online training throughout our sales and implementation process. When compared with other similar systems with training and learning curves measuring in days and months, SaaSOptics is radically better at just 4 hours of training.
Accounting, bookkeeping, and subscription analytics are not intuitive concepts. It takes more than a few hours or days to get your CPA, learn QuickBooks, or efficiently use sophisticated general ledgers like NetSuite and Intacct. It takes only a few hours to learn SaaSOptics and once you do, you find the layout, navigation, and operation of the platform organized and efficient. But in the end, you can't just login and start using it.
Industry: Marketing & Advertising
Company size: 11–50 Employees
Used

Daily

for

2+ years

Review Source
Overall rating
Value for Money

Ease of Use

Customer Support

Likelihood to recommend

5.0

/10
Great Product, Don't Give a Hoot About Customers
Reviewed on 10/9/2019
We've been (sadly) a long-time user of Chargify. Eventually, we will switch to just using native...
We've been (sadly) a long-time user of Chargify. Eventually, we will switch to just using native Stripe. Chargify is just a GUI on top of native Stripe and native Stripe has come a long way over the last few years.
Anyway, Chargify got new leadership a few years ago. Their CEO told me via email and on the phone that they would not raise our prices without an adequate heads-up. Well, they did. And they raised them by 10x (TEN!!!) with one month's notice. As a consolation, they gave me $20/month off. Thanks for being so damn generous with your long-time users.
They justified it by saying their development costs have soared as they've worked to develop new and rather poorly rolled out new features that aren't as good as other tools. For example, their analytics is absolute garbage.
To make matters worse: Just recently, there was a BIG bug as they switched their API calls to Stripe where Chargify was calling the ORIGINAL card a user signed up with as opposed to the default one in Chargify. We notified them about this in late August and they passed the buck to Stripe. Well, it was NOT Stripe's fault.
After a lot more back and forth emails, they finally admitted that this was on their end and fixed the bug. But that's after we've had to process thousands of dollars in refunds.
STAY AWAY. Use Native Stripe. Chargify is a rip off.
Pros
- Ease of Use
- Dunning management
- Filtering of data
Cons
- Raise Prices 10x on Customers
- Buggy
- Analytics
- Support
- They don't care about their customers
- As you grow, their logic of how they handle Products/Coupons is really, really poorly designed.
Industry: Apparel & Fashion
Company size: 11–50 Employees
Used

Daily

for

2+ years

Review Source
Overall rating
Value for Money

Ease of Use

Customer Support

Likelihood to recommend

7.0

/10
Chargify is great if you need to customize
Reviewed on 19/2/2019
Pros
We are grandfathered into older pricing which is amazing. It's less expensive than many other rebilling platforms.
It is easy for a developer to customize to your businesses needs. It's a simple program and not a one size fits all approach.
Cons
The dashboard isn't accurate and there's a discrepancy between the main dashboard KPIs and the insights. The data isn't populating correctly and it throws off the numbers. Doesn't take into account certain things like when someone pauses, cancels and is reactivated, etc.
No paypal option if you choose Stripe bc they only allow for one payment gateway.
Response from Maxio
Thank you for your review! The discrepancy you are seeing in the dashboards is feedback we have received before. Currently, the two graphs show different things (one is cash, the other is a billing based view of revenue). Our team has developed a detailed plan to fix this issue. Feel free to contact us at [email protected] or 1-800-401-2412, if you have more questions on this matter.
Maxio FAQs
Below are some frequently asked questions for Maxio.
Q. What type of pricing plans does Maxio offer?
Maxio offers the following pricing plans:
Free Trial: Not Available
Contact SaaSOptics for pricing information.
Q. Who are the typical users of Maxio?
Maxio has the following typical customers:
2–10, 11–50, 51–200, 201–500
Q. What languages does Maxio support?
Maxio supports the following languages:
English
Q. Does Maxio support mobile devices?
Maxio supports the following devices:
Q. What other apps does Maxio integrate with?
Maxio integrates with the following applications:
Avalara, Braintree, HubSpot CRM, NetSuite, Pipedrive, QuickBooks Online Advanced, Sage Intacct, Salesforce Sales Cloud, Stax, Stripe, Xero
Q. What level of support does Maxio offer?
Maxio offers the following support options:
Email/Help Desk, Knowledge Base
Related categories
See all software categories found for Maxio.