abas ERP
Modular ERP software for small-to-medium enterprise
About abas ERP
abas ERP includes tools for project management and collaboration, with centralized planning for departmental, company-wide, and international projects. Advanced planning and scheduling enables users to create forecasts, simulate 'what if' scenarios, continually monitor key production metrics for optimization potential, and locate any possible bottlenecks or shortfalls. Interactive graphical tools allow users to manage materials and resources across multiple projects, and any changes to budgets or costs can be previewed for their effect on profitability.
abas ERP offers users a product data management/product lifecycle management (PDM/PLM) solution to centralize product data control, and archive documents to meet compliance requirements. abas ERP's document management system allows users to manage and archive important documents, both those created in abas ERP and any imported from external programs. Documents can be indexed by customer, vendor, product, or process, and user access permissions can be set to ensure only authorized users can access sensitive information.
Pricing starting from:
US$149.00/month
Key benefits of abas ERP
Document management system offers secure storage, with permissions management and the ability to access documents from anywhere.
Advanced planning and scheduling empowers users to run simulations for 'what if' scenarios, and locate bottlenecks and shortfalls before they affect production.
Users can design a professional webshop for customers to search for products, check availability, and place orders, with options for personalized prices and discounts.
abas ERP offers mobile apps for CRM, inventory management, service requests, TCI, and more.
abas BI provides the tools you need to improve decision-making reliability and add value within your business.
Markets
Australia, Brazil, Canada, China, Germany
and 5 others
, United Kingdom, India, Japan, Mexico, United States
Supported Languages
Chinese, Czech, Dutch, English, French
and 6 others
, German, Hungarian, Italian, Polish, Spanish, Turkish
Pricing starting from:
US$149.00/month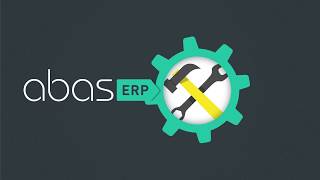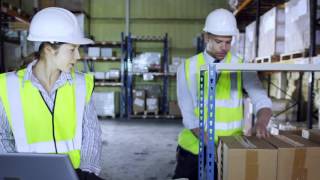 Total features of abas ERP: 79
"What If" Scenarios
API
Accounting
Activity Tracking
Ad hoc Reporting
Assessment Management
Automated Scheduling
Barcode / Ticket Scanning
Billing & Invoicing
Bills of Material
Budgeting/Forecasting
Bulk Send
CRM
Cash Flow Management
Client Management
Client Portal
Clock In / Out
Configurable Workflow
Consolidation/Roll-Up
Cost Analysis
Cost Estimating
Custom Development
Customer Database
Customisable Forms
Customisable Reports
Customizable Fields
Cycle Count
Dashboard Creation
Data Capture and Transfer
Data Import/Export
Data Visualisation
Delivery Tracking
Demand Forecasting
Depreciation Management
Digital Signature
Distribution Management
Document Management
Document Storage
EDI
Enterprise Asset Management
Expense Tracking
Financial Management
Fixed Asset Management
General Ledger
Income & Balance Sheet
Integrated Business Operations
Inventory Management
Job Costing
Maintenance Management
Maintenance Scheduling
Manufacturing Planning
Member Accounts
Multi-Company
Multi-Country
Multi-Language
Multi-Location
Order Entry
Order Management
Order Processing
Pipeline Management
Point of Sale (POS)
Production Scheduling
Profit/Loss Statement
Project Management
Purchase Order Management
Quality Management
Quotes/Estimates
Real Time Analytics
Reporting/Analytics
Safety Management
Sales Forecasting
Sales Reports
Serial Number Tracking
Supplier Management
Supply Chain Management
Task Management
Time Clock
Warehouse Management
eCommerce Management
Odoo
#1 Alternative to abas ERP
Odoo is a fully-integrated, customizable, and open-source suite of business applications. A majority of the business...
NetSuite
#2 Alternative to abas ERP
NetSuite is the world's #1 cloud ERP solution trusted by more than 24,000 high-growth customers worldwide to run all of...
QuickBooks Desktop Enterprise
#3 Alternative to abas ERP
QuickBooks Desktop Enterprise is an accounting software for small businesses which provides users with real-time access...
SAP Business ByDesign
#4 Alternative to abas ERP
SAP Business ByDesign is an integrated business management solution delivered on a subscription basis through the...
---
Already have abas ERP?
Software buyers need your help! Product reviews help the rest of us make great decisions.
Write a Review!
Showing 5 reviews of 43
Industry: Farming
Company size: 201-500 Employees
Used

Daily

for

2+ years

Review Source
Overall rating
Ease of Use

Likelihood to recommend

8.0

/10
Effective & easily customizable ERP software
Reviewed on 29/9/2017
Pros
- Using their inventory mobile app, our inventory accuracy has improved vastly
- With a coding class from abas, small customizations can be done internally
Cons
- We have large & complicated bills of materials that were difficult to manage. We did a bit of work to get them flowing through abas effectively.
Industry: Machinery
Company size: 51-200 Employees
Used

Daily

for

2+ years

Review Source
Overall rating
Value for Money

Ease of Use

Customer Support

Likelihood to recommend

9.0

/10
Customizable ERP helps Custom Manufacturer Streamline Processes
Reviewed on 25/9/2017
Pros
ABAS has the ability to connect to design software such as Solid Works. This connection allows our engineers the ability to create parts, work orders and bills of materials with a click of a button. This is a huge improvement over the manual systems we use to use. ABAS is also very customizable. This allows us to fit the ERP system around the way we like to operate instead of settling for methods that may not be exactly what we wanted.
Cons
As with any ERP system, there is a ton of content, screens, reports and applications. For a new user, this can be overwhelming and typically takes some time to understand the navigation and how to utilize the system. ABAS has done a good job making navigation similar between all screens but this also can cause confusion as to what screen the user is working in. With practice and training this becomes less of an issue but is a real challenge for new users. The addition of a central reporting system with pre-made reports that can be modified as needed, would also be a welcomed addition. Currently reports are embedded within info-systems and not always obvious to the user.
Industry: Mechanical or Industrial Engineering
Company size: 11-50 Employees
Used

Daily

for

2+ years

Review Source
Overall rating
Ease of Use

Customer Support

Likelihood to recommend

0.0

/10
All these positive reviews make me wonder if we are really using the same software ...
Reviewed on 23/11/2020
I would never recommend this software to anybody! If this is considered to be a good ERP, I really...
I would never recommend this software to anybody! If this is considered to be a good ERP, I really do not want to see the others. So to be fair I have no comparison when it comes to ERP but many other pieces of software.
When it comes to sales there is no automated support to follow up on leads, projects, etc. There isn't the slightest piece of CRM integrated. We wanted to connect a softphone to the ERP (which shouldn't be that complicated) and asked our IT administrator to get in touch with ABAS. The answer of the guy answering the call was that he will need to ask his boss. Of course, we never heard from them again.
If it wasn't such a headache and expensive to switch to another ERP we would have done it years ago. It is definitely on our agenda.
Pros
... or ifi it is jsut our local support which is so bad.
As far as I know we didn't have any major blackouts during the last ten years which, of course, is really positive!
Colleagues who use the software since the beginning know how to use it and developed their own workarounds for most problems (or finally accepted them as a given). Because they have worked with the software for the better part of the last twenty years (of course with many updates inbetween), they do not know any other software and probably think that it is the state-of-the-art.
Cons
Okay where should I begin? As somebody wrote in another review the colors really hurt your eyes. Of course, that is only a minor issue which I can overlook if it was the only problem.
UX is a nightmare! There are endless lists, tabs and fields that are useless for 95% of the users. So when you introduce a new colleague it is absolutely overwhelming for them and you will hear yourself saying "ignore this field", "you don't need this tab", new colleagues ask what a specific field is used for and you answer that you have no idea at all, etc. ... for most of the time.
None of our new colleagues in the last ten years managed to learn how to use the software properly which I do not blame them for because it seems that if you didn't grow up with it, it is next to impossible. I think that we even had new colleagues getting so frustrated because of constant complains from the "old crew" that they never managed to integrate into the team and finally gave up / quit the job. At least, it takes all their motivation.
During the last years, we wanted to get some modifications done because we couldn't stand some of the time consuming workarounds of our colleagues anymore. We had several (expensive!) in person meetings with ABAS where they made many notes but never came back with any solutions until today.
Overall rating
Ease of Use

Customer Support
Reviewed on 29/6/2011
Pankl Racing Systems, based in Austria, specializes in developing and manufacturing engine and...
Pankl Racing Systems, based in Austria, specializes in developing and manufacturing engine and drive-train components for racing cars, high performance vehicles and the aerospace industry. Pankl is a global organization with worldwide subsidiaries in Austria, UK, USA, Slovakia and Japan.
In Austria we've been using abas ERP since 1995, in the USA since 2002, in the UK since 2004 and in Slovakia since 2008. At the moment we are running abas ERP version 2009r4n11 at all the Pankl subsidiaries.
We decided to use abas ERP because it provides all the necessary functions for a mid-market manufacturer like Pankl and from our point of view it has a really good cost/performance ratio. Another benefit is the flexibility of abas ERP. If your company needs customizations, like additional fields in screens to enter data or personalized reports, abas can make that happen.
I was not personally involved in the abas ERP implementation process in Austria and the UK, but I never heard anything negative about these projects. The implementation process in the UK and in Slovakia took 3 to 6 months at each subsidiary. It took us a little bit longer in Slovakia compared to the UK, because we are running abas ERP in Slovakia in 4 different languages: Slovak, Czech, English and German. Both software vendors, in the UK and in Slovakia, were really helpful during the whole roll out process.
We received all the help we needed during the implementation process and I really appreciate the fast response time of abas USA when there are problems or just user requests.
In a demo system, which is actually a copy of the live database, each department receives special training in abas ERP. This approach has 2 major benefits:
1. The user has the chance to increase his knowledge of abas using familiar examples from the live system
2. The user is already in contact with the abas ERP system, but in a "save" demo environment, where he cannot damage anything in the live database.
Based on our experience such lessons are more efficient for a new user than just classroom lectures. Our users usually learn to use abas ERP really quickly after these training sessions.
As with each software solution, abas ERP has "special" features and functions, but if you are aware of them you gain a big advantage in handling the abas ERP software.
The biggest benefit is to have all the relevant data from purchasing and sales, production, materials management, production planning and control (PPC) and financial accounting combined in one system.
Industry: Mechanical or Industrial Engineering
Review Source
Overall rating
Ease of Use

Customer Support

Likelihood to recommend

9.0

/10
ABAS-Part of the Family
Reviewed on 19/8/2015
Pros
This ERP software is very flexible and customization to fit our needs. It also contains many "cutting edge" features like integration with Solid Works engineering design software, E-Business, Document Management and Business Apps that many of the others did not have or were "bolt" on third party add-ons. Working with ABAS through the install and continued support I have to say the feeling that we are part of the "family" is what I like best about this vendor. They take the time to listen to what you are trying to accomplish and work with you to solve your issues all while maintaining a positive attitude.
Cons
The source coding is in German. While this doesn't affect the average user since all screens are translated to the native language it makes it a little more difficult for advanced users who wish to do their own programming or screen adjustments.
abas ERP FAQs
Below are some frequently asked questions for abas ERP.
Q. What type of pricing plans does abas ERP offer?
abas ERP offers the following pricing plans:
Starting from: US$149.00/month
Pricing model: Subscription
Free Trial: Not Available
Pricing available on inquiry.
Q. What are the main features of abas ERP?
We do not have any information about abas ERP features
Q. Who are the typical users of abas ERP?
abas ERP has the following typical customers:
2-10, 11-50, 51-200, 201-500, 501-1,000
Q. What languages does abas ERP support?
abas ERP supports the following languages:
Chinese, Czech, Dutch, English, French, German, Hungarian, Italian, Polish, Spanish, Turkish
Q. Does abas ERP support mobile devices?
abas ERP supports the following devices:
Android (Mobile), iPhone (Mobile), iPad (Mobile)
Q. What other apps does abas ERP integrate with?
We do not have any information about what integrations abas ERP has
Q. What level of support does abas ERP offer?
abas ERP offers the following support options:
Email/Help Desk, FAQs/Forum, Knowledge Base, Phone Support, Chat
Related categories
See all software categories found for abas ERP.