The retail operations platform for brands and retailers
About Brightpearl
Brightpearl is a Retail Operations Platform. Tightly integrated to all of your sales channels, Brightpearl connects your sales orders, fulfillment, inventory management, accounting, reporting and planning, warehouse management, replenishment and more. Designed specifically for retail business models, Brightpearl is built to reliably handle peak trading, integrates with the full retail tech ecosystem, is omnichannel-native, is the system of record for key trading data, provides real-time trading insights and is automated so you can stay in control and manage by exception.
What makes Brightpearl different:
Software and Service. Service is an integral part of our offer. Our retail consultants get you live in three times faster than traditional ERP, always for a fixed cost. And the in-house team stays with you throughout, from tech support to ongoing business consulting.
Built for Retail. Brightpearl is built only for the retail sector. This means: configuration not coding, designed for use by merchants not IT staff, every new feature is relevant, and our integrations and ecosystem are 100% retail.
Designed to Scale With You. Whether it's seasonal peaks, promotions or sustained growth, merchants need an ops platform that can handle the volume. We stand by our numbers: orders, SKUs, channels, reporting and financials fit for multi-million dollar merchants.
Pricing starting from:
Not provided by vendor
Free Version

Free Trial

Subscription
Key benefits of Brightpearl
Great retail operations is repeatable activity, done well. With Brightpearl you automate the ordinary, essential processes for efficiency, and you capture and act on the exceptions that really impact your business, whether problems to fix or opportunities for growth.
Grow efficiently: Automate operations to reduce costs in the back office, and spend the time and money on areas that drive growth - new customers, channels, products, partners and markets.
Delight customers: Operations dictates the customer experience - perfect orders, deliveries, customer service and returns drastically increase the chances of repeat purchases, leading to profitable customers and higher customer lifetime value.
Typical Customers
Freelancers

Small Businesses

(2-50)

Mid-size Companies

(51-500)

Large enterprises

(500 and more)
Markets
Canada, Denmark, Ireland, Norway, Sweden and 2 others
Supported Languages
English
Pricing starting from:
Not provided by vendor
Free Version

Free Trial

Subscription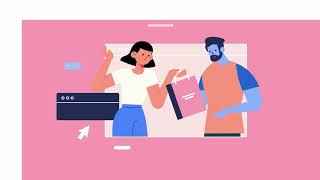 Total features of Brightpearl: 137
3PL Management
API
Access Controls/Permissions
Accounting
Accounting Integration
Accounts Payable
Accounts Receivable
Activity Dashboard
Alerts/Notifications
Audit Management
Audit Trail
Backorder Management
Bank Reconciliation
Barcode Printing
Barcode Recognition
Barcode/Ticket Scanning
Barcoding/RFID
Billing & Invoicing
Bills of Material
CRM
Campaign Management
Cataloguing/Categorisation
Channel Management
Check-in/Check-out
Collaboration Tools
Commission Management
Configurable Workflow
Contact Database
Core Accounting
Cost Tracking
Credit Card Processing
Customer Accounts
Customer Database
Customer History
Customisable Branding
Customisable Reports
Customisable Templates
Customizable Fields
Data Import/Export
Data Security
Data Synchronisation
Demand Forecasting
Discount Management
Distribution Management
Electronic Payments
Email Marketing
Employee Management
Expense Tracking
Financial Analysis
Financial Management
Financial Reporting
For Retail
For Small Businesses
Forecasting
Forms Automation
General Ledger
Gift Card Management
Income & Balance Sheet
Integrated Business Operations
Inventory Auditing
Inventory Control
Inventory Management
Inventory Optimisation
Inventory Replenishment
Inventory Tracking
Invoice Creation
Invoice Management
Invoice Processing
Item Management
Kitting
Loyalty Program
Manufacturing Inventory Management
Marketplace Integration
Mobile App
Mobile Commerce
Multi-Channel Management
Multi-Currency
Multi-Location
Multi-Store
Offline Access
Order Entry
Order Fulfillment
Order Management
Order Processing
Order Tracking
Payment Processing
Performance Metrics
Point of Sale (POS)
Process Modeling & Designing
Product Configurator
Product Data Management
Product Identification
Project Management
Purchase Order Management
Purchasing & Receiving
Quotes/Estimates
Real Time Analytics
Real Time Data
Real Time Monitoring
Real Time Order Entry
Real Time Reporting
Real Time Synchronisation
Real Time Updates
Receipt Management
Receiving/Putaway Management
Recurring Orders
Remote Order Entry
Reorder Management
Reporting & Statistics
Reporting/Analytics
Retail Inventory Management
Retail POS
Returns Management
Rules-Based Workflow
SKU/UPC Codes
Sales Forecasting
Sales Orders
Sales Reports
Sales Tax Management
Sales Trend Analysis
Search/Filter
Shipping Labels
Shipping Management
Shopping Cart
Special Order Management
Status Tracking
Stock Management
Supplier Management
Supply Chain Management
Templates
Third Party Integrations
Transaction History
Transaction Management
Vendor Managed Inventory
Warehouse Management
Workflow Management
Stitch Labs
#1 Alternative to Brightpearl
Stitch is an inventory and order management platform built for modern, high-growth brands.
QuickBooks eCommerce
#2 Alternative to Brightpearl
QuickBooks Commerce is powerful cloud-based inventory and order management software for growing multichannel businesses....
Volusion
#3 Alternative to Brightpearl
Volusion is an all-in-one eCommerce solution for small businesses. It offers everything a business needs to build,...
Extensiv Order Manager
#4 Alternative to Brightpearl
Extensiv Order Manager allows brands and ecommerce merchants to unify backend data from orders, inventory, POs and more...
---
Already have Brightpearl?
Software buyers need your help! Product reviews help the rest of us make great decisions.
Showing 5 reviews of 156
Industry: Sporting Goods
Company size: 11–50 Employees
Used

Daily

for

2+ years

Review Source
Overall rating
Value for Money

Ease of Use

Customer Support

Likelihood to recommend

10.0

/10
Why oh why is it so hard to find an awesome ERP in this space? Hold up! Brightpearl? Yes!
Reviewed on 21/10/2020
In the jungle of ERP for DTC brands, Brightpearl is the Jaguar, lurking in the shadows. Deadly (aka...
In the jungle of ERP for DTC brands, Brightpearl is the Jaguar, lurking in the shadows. Deadly (aka effective) but with less fanfare than the lions and the tigers. If you're doing multi-channel and need an ERP/WMS/OMS, get a demo!
Pros
Seamless integration for our multiple channels of commerce. Cloud-based, no need for IT staff to maintain. Infrequently goes down. Never gone down at a critical time aka BFCM. Plays nice with Shopify, Amazon, retail, in-house orders.
Cons
Training could be better for rank-and-file staff. Handling of sales tax (in multiple jurisdictions aka Wayfair ruling) could be better.
Response from Sage
Wow! I'm not sure I've ever read a review like that, Peter, and it's great that it's about Brightpearl!
It might be a cliche, but we do see ourselves a gap in the market for the reasons you've noted here. We love having you and the rest of the team as a customer and we hope that we'll be able to be part of your success story for many more years to come.
Thank you,
Tom (Brightpearl)
Industry: Leisure, Travel & Tourism
Company size: 2–10 Employees
Used

Daily

for

2+ years

Review Source
Overall rating
Value for Money

Ease of Use

Customer Support

Likelihood to recommend

9.0

/10
We moved from Sage
Reviewed on 28/9/2020
The relationship manager and technical response is now good and because we have had problems with...
The relationship manager and technical response is now good and because we have had problems with our supply change we have now bought Demand Planner and are confident that this will help greatly with our management of supplies and the amount of time taken in dealing with them.
Pros
We moved some years ago from Sage, which was causing us serious problems and although the original implementation was rather time consuming and the product cost very much more than Sage we have over the years been pleased we made the move.
We are mainly geared towards traditional rather than on-line sales but the interface with other apps is good, the accounting is solid and the sales/warehousing function substantially meets our needs.
Cons
All aspects are ok - does a good job for us
Response from Sage
Hi Martin,
Thank you for sharing your thoughts on Brightpearl, we love hearing from our customers!
Your feedback echoes a lot of concerns businesses come to us with when they're looking at upgrading their traditional back office systems. We build our implementation plans around the requirements of our customers, so while they can be time consuming, they're vital to ensure that you hit the ground running. Which is sounds like you did! So great to hear!
It's excellent to hear the great support that you're getting from our teams too. We've had rave feedback about Brightpearl Demand Planner so it's great that you've invested in that too.
Thank you again,
Tom
Industry: Automotive
Company size: 2–10 Employees
Used

Daily

for

6-12 months

Review Source
Overall rating
Value for Money

Ease of Use

Customer Support

Likelihood to recommend

0.0

/10
An ERP that attempts to find a mid-market ecommerce niche but falls short in many ways
Reviewed on 25/11/2020
Overall, Brightpearl did not meet its promises. After just 6 months, we made a decision to start...
Overall, Brightpearl did not meet its promises. After just 6 months, we made a decision to start looking elsewhere and abandon the tremendous investment we had made in Brightpearl.
If your business has over $5 million in sales, and a dedicated full time bookkeeper who interacts daily with both purchasing staff and sales staff, Brightpearl may be a fit for you. If not, we do not recommend Brightpearl.
Pros
Brightpearl has a lot of features and can be powerful at automation in some areas.
Cons
Brightpearl is expecially weak in several essential areas: onboarding/training, user interface, purchasing automation. Brightpearl charges a hefty price (more than $10K) for onboarding data, setup and training and both are disappointing. Data migration is complex because Brightpearl keeps its data in an uncommon way. You will need a third party data consultant familiar with Brightpearl data to get the data in the right format. Training is inadequate. We were never trained in much of the system because the trainer ran out of time. We asked repeatedly for more training but were not given it. This created enormous extra work for our team throughout the first few months. In fact, the training was so incomplete that we never received any training on the general ledger of the ERP. ERPs are rooted in accounting. But we were not trained on it. The user interface is antiquated. We've never experienced a user experience that required so many clicks to do the most basic things. Data is not visible in context during purchasing or inventory management. Purchasing in general is clunky. Time consuming.
Reasons for Choosing Brightpearl
We left Volusion and moved to BigCommerce. Whereas Volusion had a native inventory management system, Bigcommerce does not. So we needed an inventory management system with automation for drop ships and in-house fulfillment. We thought Brightpearl would provide inventory management, sales automation and financial accounting that would provide transaction level insight into our purchasing and sales.
Reasons for Switching to Brightpearl
It had promised to be robust and powerful.
Response from Sage
Hi Steve,
Thank you for the feedback.
I'm sorry to hear that you're reporting such issues with our onboarding. Our implementation team match training plans with against a defined list of the modules our customers tell us they're looking to adopt when they go live with us. In short, if something will be used, training on it will be provided.
We have been aware you feel that training has fell short in some areas and in response, your Project Manager and our VP of Global Professional Services have both attempted to get in touch with you to schedule additional training, but have not received any response.
We would really like to discuss these issues 1:1, so please get in contact with us ASAP so we can work on a way forward together.
Tom (Brightpearl)
Industry: Retail
Company size: 51–200 Employees
Used

Daily

for

6-12 months

Review Source
Overall rating
Ease of Use

Likelihood to recommend

8.0

/10
Brightpearl is a big help!
Reviewed on 8/2/2018
Pros
What I like about this software is that it has centralized system, we do not need to log in into several accounts with our partners' channels. This system is more efficient compared to others because it requires less operation from the ordering of goods to supplier up to the delivery to the stores. Our items reach the stores with less lead time. It will really help to reduce/eliminate stock outs and opportunity loss.
Cons
One thing which I think this system needs to improve is about the report/data it generates. We, as an Inventory Analyst, we rely so much to the data that the system is giving us, for us to do our function and data analysis.
Response from Sage
Hi Loreto,
Firstly, thank you for taking the time to review us. Direct, honest feedback is very important to us. I'm really pleased that you find Brightpearl to be a big help and you like the centralised approach. Having everything under one roof is core to what we do and will keep doing. I'm also really pleased to hear that it's helped with reducing your lead times - our automation was built to do that and it's great to hear individual cases when that fruit comes to bear. Thank you for your feedback on our reporting. It's been a point of focus for us and I'm pleased to say that we've improved the capabilities of several of our report in our suite and will continue to do so. To catch up with our latest improvements, be sure to stay tuned to our release notes: https://help.brightpearl.com/hc/en-us/categories/201499746-Release-Notes-Notifications.
Thank you again,
Tom
Brightpearl
Overall rating
Value for Money

Ease of Use

Customer Support
A Good Move - Improving All The Time
Reviewed on 7/2/2017
We carried out quite a bit of research and Brightpearl simply covered more of our requirements than...
We carried out quite a bit of research and Brightpearl simply covered more of our requirements than anything else we came across. We setup Brightpearl aided by their installation service in Feb 2016 and its been a good stable platform since with very few problems along the way.
We use Brightpearl for our accounting and inventory managment which syncs with our Magento and Ebay stores, it also leaves the door open to Amazon if we choose.
For us, there are a few things that could be better to suit our needs, this mainly due to the limited stock update import size from CSV, limited size of updates over the Brightpearl to Magento API. Certain EPOS functions such as easier returns/credits and ability to utilise product custom options in EPOS could be improved / included. It is also crying out for easier options to integrate a decent customer account/loyalty system. Brightpearl however, did still provide more than other systems we looked at.
Taking above in to account, Brightpearl without doubt has been a good move for us and we have learned to work around most of our issues which are most likely specific to us. We as a company could never go back to what we had before and I would say compared to the previous system, Brightpearl saves us around 6 hours per day in staff time but has also added much improved reliability to stock levels on the website and Ebay.
A year on and we do feel positive about being on board with Brightpearl. Support (Free) is pretty good and the system is improving all the time, with what seems like quarterly updates including extra features and better usability. I understand that a brand new EPOS app is on the way soon and they are following that with a new Brightpearl to Magento API connector which will vastly improve performance with large inventory/product data updates, unfortunately this does not include extended functionality to cover our particular requirement - : (
My advice to anyone thinking about going ahead is spend the time prior to installation and get your product data, sku's etc spot on first. As long as you get your data correct and in sync with your website you should not run in to any problems.
Brightpearl FAQs
Below are some frequently asked questions for Brightpearl.
Q. What type of pricing plans does Brightpearl offer?
Brightpearl offers the following pricing plans:
Starting from:
Pricing model: Subscription
Free Trial: Not Available
Brightpearl is for merchants trading $1M or above, or those that expect to be in the next 12 months. Our pricing is based on a tried-and-tested formula that factors in the pace of your growth. You'll never pay for more than you need. And when your business grows, you'll see your order volume go up and cost per order go down. Contact us today to discuss your specific requirements and we'll provide a solution that meets your needs.
Q. Who are the typical users of Brightpearl?
Brightpearl has the following typical customers:
2–10, 11–50, 51–200, 201–500, 501–1,000, 1,001–5,000
Q. What languages does Brightpearl support?
Brightpearl supports the following languages:
English
Q. Does Brightpearl support mobile devices?
Brightpearl supports the following devices:
iPad (Mobile)
Q. What other apps does Brightpearl integrate with?
Brightpearl integrates with the following applications:
Adobe Commerce, Avalara, BILL, BigCommerce, Dotdigital, Glew, Klaviyo, Mailchimp, PayPal, Quickbooks Online, ShipStation, Shopify, Shopify Plus, Stripe, Worldpay, Xero, authorize.net, ekmPowershop
Q. What level of support does Brightpearl offer?
Brightpearl offers the following support options:
Email/Help Desk, FAQs/Forum, Knowledge Base, Phone Support, 24/7 (Live rep), Chat
Related categories
See all software categories found for Brightpearl.